Art and Culture
Africa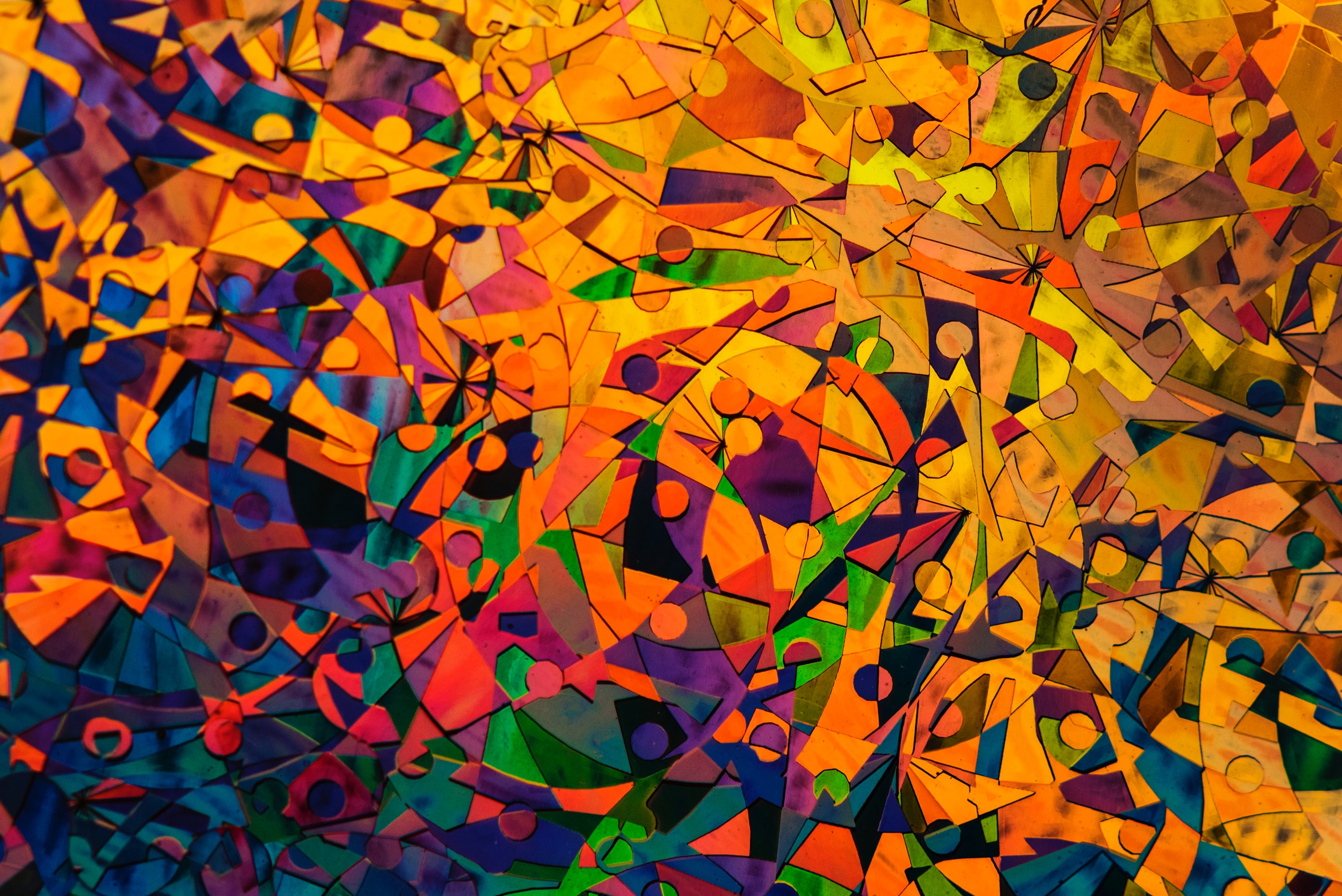 Art and Culture in Africa
It refers to any visual art created through sculpturing wood, drawing and water colouring and these types of fine art are most used in Africa. Other continents like Asia, North America and Europe different forms are practised. Traditionally in Asia, there existed different forms of fine art like sculpture, wood curving, poetry etc but presently there exist printry, architecture, painting, music and many others while in North America they do small sculpturing, large sculpturing painting and many others.
In Europe they practice architecture, painting, music, and fine art was at its peak during the renaissance period and many took up the spirit and started painting. During this period religion boomed. 
Video: Euro News: African Contemporary art is now on the map
In Africa it's known as visual art and this brings out the beauty of creation and the utility role. It describes fully the mode in which the artisan is, either sad or happy. It is most valued by many countries in Africa such as Mali, Botswana South Africa Kenya and many others. South Africa picked up this art in early 1989 and its still enjoying the great fruits it has got many great artists. Many people have benefited from this and the country at large by getting revenue from tourists who often come and visit the antiques. Also, many artefacts have been sold through auctioning thus yielding enough money to the two parties that is the auctioneer and the artist. For Africa many people took up fine art for many reasons.
Video: Zeitz Museum of  Contemporary Art
"The Metropolitan Museum of Art of New York City, colloquially "the Met",is the largest art museum in the United States. With 7.3 million visitors to its three locations in 2016, it was the fourth most visited art museum in the world, and the fifth most visited museum of any kind. Its permanent collection contains over two million works, divided among seventeen curatorial departments." (Wikipedia, 2019).

Video: Highlights Tour of The Metropolitan Museum of Art
To inspire, reunite, give a new sigh of relief to those who are heartbroken, hopeless, the suffering and many others. Egypt as a country practised architecture and this was mostly seen in their capital. Buildings made up by Egyptians are constructed from sunbaked clay which is got from river Nile and great sculptures of great people are made using stones. Like to many African countries fine art brings out the identity of human nature and keeps people in contact with their religions many mourn aments have been created for their patron saints.
Also, the painting in Egypt was done on the walls. African art immensely had an impact on culture and religion and more so on other western cultures that is after the whites realizing the nature and beauty of fine art they went ahead and indulged in it and more of this was seen in poetry, literature, music and many others and this opened many peoples' minds and got to know that Africa was a learning place that was full of intelligent people. 

Smithsonian Institution Museums in Washington, DC | Washington.org

"Collectively called the Smithsonian Institution, this world-renowned museum and research complex in the District consists of 17 museums, galleries and a zoo.

Explore and learn about everything from the origins of man and the future of flight to the history of art across multiple continents with more than 150 million objects, works of art and specimens to discover. The Smithsonian's collection of knowledge centers serve as a treasure chest for visitors and a guide to the most fascinating aspects of our world. And the best part? You won't have to pay a penny to experience it as admission is free at every location."(Smithsonian Institution Museums in Washington, DC, 2019).

Video: Washington D.C. Smithsonian Institution
Nigerian National Museum

"It's all about letting the world know and see what they are missing"
The concept behind COME TO NIGERIA.COM came up in order to let the whole world rediscover the abundant wealth of opportunities Nigeria has to offer and to encourage tourism and its potential role as a major instrument for socio-economic development. We believe that by doing this, we will be able to open windows of opportunity not only for the locals, but also for the tourists for interaction and cultural exchange.
Nigeria as a country is the most populous country in Africa and the eighth most populous country in the world with a population of over 140 million. Tourism is relatively a budding enterprise in Nigeria but owing to Nigeria's potentials, it has undergone a gradual but progressive evolution in the past three decades.
Nigeria is a country greatly endowed. It is blessed with warm, sundry climate, over 800 kilometers of fascinating beaches and evergreen vegetation in the South, while in the North, alluring landforms overshadows savannah grasslands. Added to these are the interesting natural features in form of water falls, springs, hills, some mountainous areas with temperate like climate and a range of special and common species of tropical wildlife." (Nigerian National Museum, 2019).
Video: Lagos: Africa's Very Own Big Apple
Africa's 10 Best Contemporary Art Galleries
The contemporary art scene in Africa is dynamic and diverse, teeming with extraordinary talented and passionate artists using their work to reflect the continent's cultural diversity, natural beauty, and long history. Although formal exhibition spaces remain limited in many African countries, there are a growing number of exceptional independent art galleries across the continent promoting and exhibiting the best of African contemporary art. We explore ten of these galleries and offer a unique Special Offer promotion from one of the best galleries in Uganda. (The Culture Trip, 2019).

Video: The Art and Magic of Africa
How small art figurine changed art
BBC culture wrote august 2017: "Folk art from Africa and the Pacific changed the modern world by pushing Western artists to be more confrontational, writes Fisun Güner."
They continued: "A small seated figurine from the Vili people of what is now the Democratic Republic of Congo was instrumental in the lives of two of the greatest artists of the 20th Century. The carved figure in wood, with its large upturned face, long torso, disproportionately short legs and tiny feet and hands, was purchased in a curio shop in Paris by Henri Matisse in 1906. The French artist, who liked to fill his studio with exotic trinkets and objets d'art, objects that would then appear in his paintings, paid a pittance for it." (BBC Culture, 2019)
Video: Kota reliquary figure | Museum of Fine Arts, Boston
Arts of Africa - Brooklyn Museum
"Great Art and Great Art Experiences
We hold ourselves to the highest standards of curatorial excellence—from great art and original shows to beautiful installations and canon-expanding scholarship. We strive to create and present inspirational and transformative engagement with our collections, exhibitions, programming, and educational offerings, welcoming all visitors with respect and a true sense of hospitality." (Brooklyn Museum, 2019)
Up-to-date African art has acted as a referendum for more needs and concern; it is used as the second major means of communication and a mere drawing as described most of the occurring phenomenon in the society and the world at large. Conclusively, it take Africa to be the mother of great inspirations mainly because visual art was like light to the world and up to now it is the best soul treating and most notable thing has ever happened that's why when a father realizes that a baby can draw circles using a pencil, a father always installs hope in the child to keep the candle burning.
Central African Art
"The countries making up Central Africa include the Congo, Rwanda, Zambia, Angola, Cameroon and Equatorial Guinea. The people of these countries have been subject to massive political upheavals and even tragedy. Spiritual and ceremonial elements are of the utmost importance to them. The art that has issued out of this area has proven to represent a combination of these important influencing factors. It makes powerful statements about the various kingdoms and exposes the stark reality of genocide and war.
The Congo River is situated in a valley that is stunning in its proliferation of sizeable trees. This wood has provided the medium from which most of the Central African artists create." (Fantastic Africa, 2019).
Video: Shaping Power
What does Central African art represent?
Central African art reflects the dominance of ancient powerful kingdoms and other forms of government that took over this part of the lands. The reinforcement of tribal leadership and execution of important ritual, ceremonial and spiritual functions would not have been as vibrant without objects of Central African art.

The countries that make up this region of Africa include the stretch from Chad, Cameroon, and well into the southern areas of Zambia and Angola. It also comprises of the Republic of Congo, Democratic Republic of the Congo (DRC), Gabon, Burundi, Rwanda, and the Equatorial Guinea. The different ethnic groups or tribes largely contributed to the birth and development of the various types of art from this region." (All About African Art, 2019).

African sculpture
"African sculpture takes many forms and offers us huge insights into the cultures and tribal communities from whence it came.

African sculpture is most often figurative, representing the human form and fashioned primarily from wood but it can also be stylized and abstracted and carved from stone. It can span centuries and be as ancient as the advent of tools and it can be as modern as right now, today, where it is lauded and appreciated as a contemporary art form.

Traditional or tribal African sculpture typically may be religious or spiritual in nature, be carved from wood, dealing primarily with the human form (and sometimes animal or mythical) and shows a creative spirit and skill that exhibits good balance, craftsmanship, attention to detail and finish and an essence of design that realizes the creator's intention." (Contemporary African Art, 2019).
Video: The Ultimate Form of African Sculpture
musée du quai Branly - Jacques Chirac 
"AN ORIGINAL DIALOG BETWEEN THE CULTURES OF FOUR CONTINENTS
CONSERVING, DOCUMENTING AND ENRICHING A HISTORIC COLLECTION
300,000 works from Africa, Asia, Oceania and the Americas make up the collection which the museum aims to conserve, document and enrich. The collection housed by the musée du quai Branly - Jacques Chirac is extremely diverse, both in terms of its regions (Africa, Asia, Oceania, Americas) and its contents (photographs, textiles, sculptures, masks, etc.). The collection is the result of a history which extends from the Neolithic Age, via the kings of France, to the explorers and great ethnologists of the 20th century." ( Musée du quai Branly - Jacques Chirac, 2019).
Video: Persona' Exhibition: Meet the Invisible Man
African American Art
has made outstanding contributions to the world of art 
African American art had it origins in the early eighteenth century already and is considered to be any visual art made by Americans from African descent. In fact, the first recorded African American artists were slaves who worked ad blacksmiths, potters and basket makers.  The art has made a dynamic contribution to the art world, whether in the form of ceramics, wood work basket weaving, photography, sculptures or fine art. 
Video: Black America - The Harlem Fine Arts Show
People will often say that this type of art represents the culture and society from which it came, and this is perhaps true, particularly when you look at the life of  Joshua Johnston, first African American to gain recognition as an artist in Maryland between 1790 and 1825.There are a number of eighteenth- and early-nineteenth century family portraits attributed to him.
In 2003, the National Museum of African American History and Culture was established, and which is expected to be completed in 2015. It is the only national museum devoted exclusively to the documentation of art from African Americans.
Video: National Museum of African American History and Culture
Artworks Depicting a Certain Way of Life
African American art in the period between the 1600's and the early 1800's embraced different forms like drums and wrought iron figures found among the slaves in the southern United States. Visual artists played a role in creating depictions of life and experiences, and the social and political problems of the time were often depicted in this art. Artists like Ernest Crichlow embraced this figurative art where themes of racial discrimination and poverty were created. 
A Move Away from Racial Obstacle Paintings
There were also black artists like Joshua Johnson who created art in a western European fashion, and  in response to Alain Locke's request for Negro artists to rather use African art as an aesthetic model instead of depicting racial unrest, artists like Patrick Reason as well as Daniel and Eugene Warburg started creating works of art that were virtually no different from those of white painters and sculptors. 
Abstract and expressionistic artists started emerging and galleries started displaying the works of African American painters, but to increase the visibility of their work, many painters went to Europe where they could enjoy more freedom of expression.  For abstract artists like Frank Bowling, Richard Hunt and Barbara Chase-Riboud among others, commercial success proved that there were black artists who could rise above racial obstacles and slotting in well with the contemporary art scene.
African Art - Becoming an Important Part of Art History
The Harlem Renaissance resulted in more attention being shown to their artworks. This is because this movement was about freedom in expression which was beginning to manifest itself in the United States during the 1920's.  After World War 1 heaps of artists came to Harlem looking for a place to freely express their artistic talents.
In the 1950's and 1960's there were only a handful of accepted African American artists, but  'The Highwaymen' an association of African American artists from Florida created images of the Florida landscape, selling their wares privately as apposed to art galleries. They have been recognized as an important part of art history. Interest in the art of African Americans flared up again in the 1960's, and a number of artists gained a lot of attention like Lou Stovall and Jeff Donaldson among others. Jeff Donaldson was instrumental in forming the Afrocentric collective 'Africobra' whose role it was to make African-American art unique and acceptable. 
Video: African American Visual Arts
A Profound Effect on the Modern Art World
African American art has been influenced by many cultural traditions from America, Africa and Europe. Today there is an increased interest in this art from collectors as well as museums. There was a time when you would rarely see works by artists of this genre. Black artists are becoming increasing creative and are creating exquisite art pieces. Today you can go into galleries and museums and see their work and you can find collections of art prints and posters on-line from painters who have made a superb contribution to the world of art.
"The Global Influence of African Art
African Art: Characteristics and Forms
Let's look at some defining qualities of African art. In terms of geography, this lesson focuses on art from Central and West African cultures, where people lived in settled communities, whereas a nomadic lifestyle was common in other regions. Having structured communities and homes tends to allow more creation of cultural objects.
African art included masks, statues, textiles and paintings. People used materials available in their environment, including wood, shell, ivory, bark, feathers, clay, and raffia. Most items held some connection to religious or ceremonial purposes, and they often merged selected elements of Realism with the supernatural. They featured distorted, exaggerated and elongated figures and items covered with bright dissonant colors (meaning colors clash and aren't complementary or pleasing to the eye). Surfaces were full of repeating geometric patterns." (Study.com, Academy Lesson, 2019).

Video: The Columbian Exchange
---
Art in International Relations
"Art can leave an impact on international politics by offering inspiration and perspective to relations between peoples of different nations and life experiences. It can furthermore "re-enchant" the world as humanity faces many critical challenges, such as threats to peace and security; widespread and massive violations of political, civil, social, and cultural rights; and the deterioration of the biosphere.
The most direct and easily perceptible contribution of art to international relations is of an instrumental nature, where art is deliberately used to obtain certain objectives such as awakening a sense of patriotism, or stirring people's emotions to take action against a perceived problem. Art also has an extrinsic value in international relations, where the knowledge, ideas, inspirations, and sympathies of international political relevance that can be derived from a work of art by the discerning reader, listener, or observer." (Oxford Research, International Studies, 2019).

Video: International Relations, an Introduction
African Art and Culture
The art and culture in Africa are the most integral part of this continent and you can see and feel it in almost everything that you see in Africa. Its culture is the practices, history and beliefs of its people that make it a complete unique society and its art was not just to decorate something, but it gave meaning and value to life, customs and emotions of each tradition that this continent has. A spontaneous wonder is the history of this continent and how old the african culture is?
Video: The Ancient African Culture
We who live outside the African culture, What do we know about the culture? Here's how Pambazuka.org wrote in 2017, as to the role of the culture of Africa's development "Africa is a vast continent with diversity of cultures. Rather than see this as an impediment to development, the continent should take advantage of this rich cultural diversity in its quest for economic development and should change the attitudes of its people towards work, interpersonal trust, time, youth and women."

A relevant question to ask may be: Why is african culture important? "The role the arts plays in our society is changing. Increasing pressure on public subsidy means the industry has to work harder than ever to prove its value in a variety of frameworks, and the arts venue of the future is going to look very different to what it does today. Arts centres are not only havens for artists developing work, they also deliver cost-effective social impact and creative education." (The Guardian, 2019).

Video: Mphatheleni Makaulule - the importance of culture in Africa
Our penetrating question should therefore, with a certain probability, lead to: Could arts centres hold the key to UK culture's future? (The Guardian, 2019).
Or if we move to a more general perspective and invite the question 'How important art and culture are in education';

Video: Why Arts and Culture in Education is Essential
The art and culture in Africa always make sense of the world and it demonstrates various phases of life, religious aspects of life and relationship of people with nature. Chester Higgins, Jr. wrote; "We are not Africans because we are born in Africa, we are Africans because Africa is born in us". 

Video: Five African Art Facts
"The culture of Africa is varied and manifold, consisting of a mixture of countries with various tribes that each have their own unique characteristic from the continent of Africa. It is a product of the diverse populations that today inhabit the continent of Africa and the African Diaspora." (Wikipedia, 2019). It raises the question; How many African cultures are there? What more can we learn about African culture?

Video: Learning about cultures in Africa
In African arts you will not see anything that is unknown to world, neither it represents the world in some other form because main motive of African art was to eliminate the fear of unknown and to create a more familiar world to live and you can easily see it in terracotta figures as well that are the oldest example of African arts.  

The greatest thing of African art and culture is that, it merges with each other and explain the world in most simple manner that is not possible by any other way. It is like narrating a poetry creating a masterpiece with various objects that people use on their daily need. This include objects that people use for day to day need or for ceremonial purposes, to demonstrate respect to a person or group or to show status of any person or group leader. For this all they took help of Art and it became that's why it is impossible to differentiate art and culture in Africa. 

In African Culture they did not use books or tablets for teaching instead of that they passed the knowledge to new generation by sculptures, objection and direct verbal communication. By these methods they passed their custom, traditions, knowledge and beliefs to new generator and new generator embraced this all with open heart. In this teaching every sculpture, mask or costume may have a different meaning, for example if it is a mask of dual god Gulu, then it talks about life and death both while some other sculpture may be of an ancestor who did something great for tribe or for society.

African Art - has Had a Significant Influence on Western Artists
African art by the people living south of Sahara includes masks, jewelry, paintings, weapons, textiles and sculptures made from wood, ivory, beads, clay, feathers and shells. There has always been an abundance of amazingly talented artists throughout Africa who have shown the world the fascinating artworks. 

Video: The Influence of Traditional African Art on Modern Artists Working in Early Century Paris
Their extraordinary paintings always manage to capture wildlife and life in African villages accurately and with bold, vibrant colors.  A good deal of Tribal art from pre-historic times up to the present have emerged from the African continent, and a study of art out of Africa will tell you that the earliest sculpture forms are dated around 500 BC and come from Nigeria. 

Sculptures are always made from various materials such as wood or stone, and Shona sculptures from Zimbabwe are a typical example of exquisite stone work.  Art from Africa has often been connected to tribal and ritual ceremonies. Many objects created in ancient times were not looked upon as aesthetic accomplishments, and no efforts were made to preserve them. Foreign colonization of most countries in sub-Saharan Africa did little to change this and African art continued to go undocumented. An attractive question is: Which african artists are there that we do not know much about, but should note today? For example: painters, sculptors, architects, film makers, authors, musicians, choreographers, dancers, singers etc., etc.

Video: Art Begets Spirit: Introducing Sokari Douglas Camp 'All The World Is Now Richer'
Rock Paintings and Masks Excellent Examples of Art from Africa
Rock paintings are the oldest known Tribal art form, and excellent examples of this is to be found in the Drakensberg Mountains of South Africa where thousands of rock paintings have been discovered and which depict day to day life of Africans from bygone eras. These rock paintings were an artistic expression; a means of communicating a certain way of life, and during times of unrest, painters used their art to portray scenes of disharmony and injustices.Who are those artists in africa, who today is invisible but regarded as emergin and future artists? 

Shell beads, estimated to be about 75,000 years old, and in the form of a necklace have also been found in the Blombos Cave in South Africa.  The earliest known sculptures are terracotta pottery heads from the Nok culture of Nigeria.  Among fascinating art from Africa, the mask is most fascinating, always lavishly decorated for rituals and ceremonies. They have always been an important part of the traditional culture and art of the people of Sub-Saharan Africa. A special status is attributed to those wearing the masks in ceremonies.

African Influence on European and Western Art
The diversity of the art coming out of Africa depended much on the geographic regions and the resources available in that area. For instance, the Ashanti of Ghana made use of gold and bronze while the Bambara of West Africa were renowned for their highly ornate ceremonial head-dresses. During the 19th and 20th centuries, this art type was discovered by modern artists who appreciated its simplistic but effective qualities. "During the mid 19th century up until the Great War of 1914, European countries began to heavily colonize and come into contact with African nations. This was called "new imperialism". During this contact, European culture was influenced by Africa. The influence of the African people can be seen in the European society of the time." (Bartley, 2019). 

Artists like Matisse, Picasso and Derain became enraptured by this art form, and a new fascination in abstract art began to emerge, causing them to move away from the naturalism of Western art and embrace Cubism. Picasso himself began to collect tribal sculptures which were starting to be found in Paris and he also started introducing his African masks into his artworks such as his white sculpture, 'Head of a Woman'. 

A Renewed Interest in Tribal Art
Art from Africa has contributed immensely to the development of modern art movements like Cubism, Fauvism and Abstract Expressionism. Today there has been a marked increase in collecting tribal and contemporary African art, and museums and galleries are bringing  this art form to the forefront. Historians are looking with renewed interest at the meaning behind some of the pieces and the people who created them.

Video: Kenya Believe It? African Art Collector's $10 Million Secret Hoard
In African art mostly they used only those materials that were easily available around the location, but in this art religious activities played a key role and that's how every art piece of Africa is somehow related with culture. If we talk about some of the best art representation of Africa then we will find it on sculptures, masks, carvings, headdresses, cooking bowls and so many other materials that they used for various religious activities to get in touch with unknown world. That's why it is impossible to separate art and culture in Africa. 

Other than this the greatest thing about art and culture of Africa is that almost every civilization borrowed something from Africa for enriching their art in culture. For example, art and culture in Europe borrowed the view about life, you can see so many similarities in Mayan art and culture in North America or display of art on utensils and other day to day objects demonstrate the influence of African art on art and culture in Asia. Finally, what about; Is there any artists or organizations in africa who work to increase the connection and international relations, - through arts?

Works of art
"10 Greatest work of art of all time | Biography Online
This is a personal selection of the ten greatest works of all time. It reflects my own preferences, but if you wish to nominate another work of art, please leave a comment below."(Biography Online, 2019).
Video: How would it be next time, perhaps a culture trip to Africa?

---
Forward from Art and Culture in Africa to
Fine art in Africa
Index or Site Map
---