Art and Culture in Belize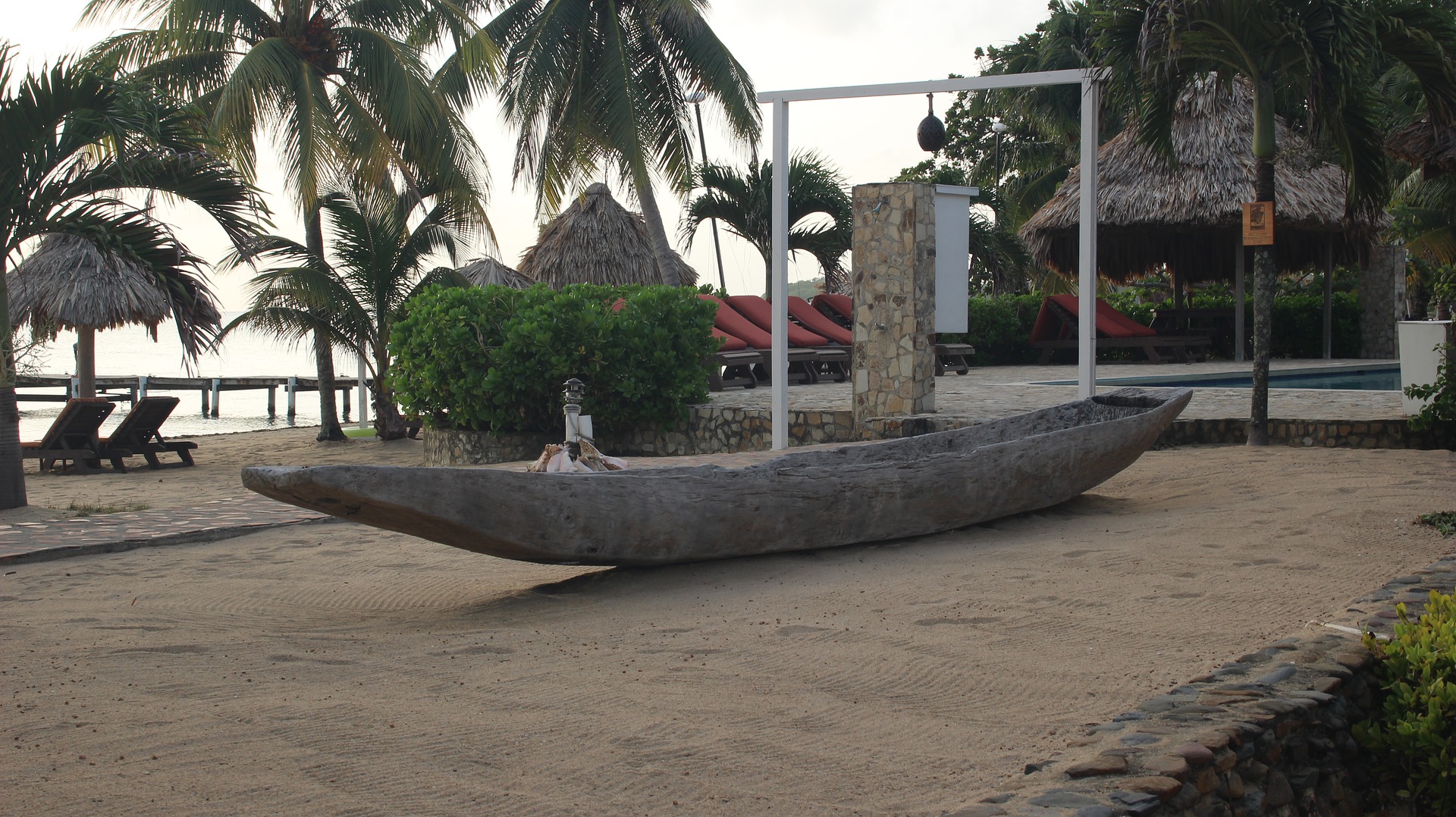 Art and Culture in Belize
Belize is one of the nations in the world which is very rich in art and culture. Belize is a country that bounders Mexico to the north, while Guatemala and Caribbean Sea borders it to the south and west respectively. 

People
Belize is made up of people who cherish courtesy. It is common to see people greeting and chatting in streets though they have never seen each other before. The Belizean people are made up of Maya, Mestizo, Kriol, Garifuna, East Indian, Mennonite, Arab and Chinese. Another common aspect of culture in this land is believe in mystical healing and Obeah. Some people still practice evil Sharman, which is done by burying Obeah under a tree near a house. 

Video: Cultural Relations in Belize The Creole Garinagu Conflict
Language 
Although Kriol is the language spoken by most people, English is the official language. You will find most people using Kriol in day to day informal activities such as farming, buying and selling among other activities.  Most people appear to speak more than one language. Main economic activity. The main economic activity of Belizeans is farming. It is common to find people moving from towns to reserves to do farming. 

Video: Belize Sends Delegation of Artists to CARIFESTA 2019
Symbolisms in Belize
In 1960-1970, national movements used different symbols which have formed parts of national culture. The most common national symbols include, national bird, mahogany tree and tapir. The term fatherland is commonly used to bring brotherhood and to show their unity, this was mostly used when colonial power was being battle, but it is still a popular term.  

Currency
Belize currency is easily transformed to USD currency; its value is half USD (2BZD=1USD). Most of the shop and restaurants will accept USD as well as Belize dollar. Most of the items will be paid on cash, but it will not be accepted in case you want to make a payment above 20 USD, you will be advised to spend less than 20 USD.  ATMs are also very popular especially in most popular tourist destinations.  Marriage and family. Most of Belizean marriage are celebrated in church. They celebrate through traditional dances, eating and drinking.  Common law relationships are also very common, this can be attributed to increased number of parents who are raising children as a single parent. Most of single parents are mother who can live with their children up to age of 20 years, a good number may spend more years with their parents but does not exceed 30 years.  

Food
Most Belizean love homemade food. They like calling breakfast ranking tea'. Lunch is mostly light food such as rice with coconut oil, fried maize and cheese is the most common food. There are variety of fruits and common beverages are coffee, tea, milo, cocoa and orange juices. 

Religion
Most of Belizean are Christians with different denominations but catholic is the popular denominations. 

Art - Architecture - Recreation and Sport
The popular sports are soccer, basketball, volleyball, cricket and boxing. They also enjoy bicycle cycling.

Music
The most popular music genre is Punta and Parranda. These genres are performed solely on acoustic instruments, namely the guitar, Garifuna drums, shakers, and turtle shell They also enjoy reggae from Jamaica, hard rocks, rap and Hip Hop among other popular genres. 

Art
Belizean art work ranges from folk artist and artisans work. Most common is Garifuna Art work which ranges from traditional to modern sculptors, painters and ceramic work.  Belize is rich in talented musician, painters and craftsmen. Art and craft are very important in preserving and documenting Garifuna culture which is embraced in Belize.  Basket and drum making is very important art in Belize.  Architecture.  Few colonial buildings still exist in this land as they were destroyed by hurricanes of 1931 and 1961. 

Timber is mostly used to build houses in rural areas. Being a very low populated country, Belize has several small towns with large pieces of land being uninhabited.  Most of classic monumental architecture are built on stones and the tallest buildings are Mayan pyramids at Caracol and Xunantunich.  The art and culture in Belize portrays diversity of people who inhabit this land. They can live together respecting their differences. This makes Belize a great land to live.
---
Back from Art and Culture in Belize to
Fine Art in Belize
Index or Site Map
---