Art and Culture in Bhutan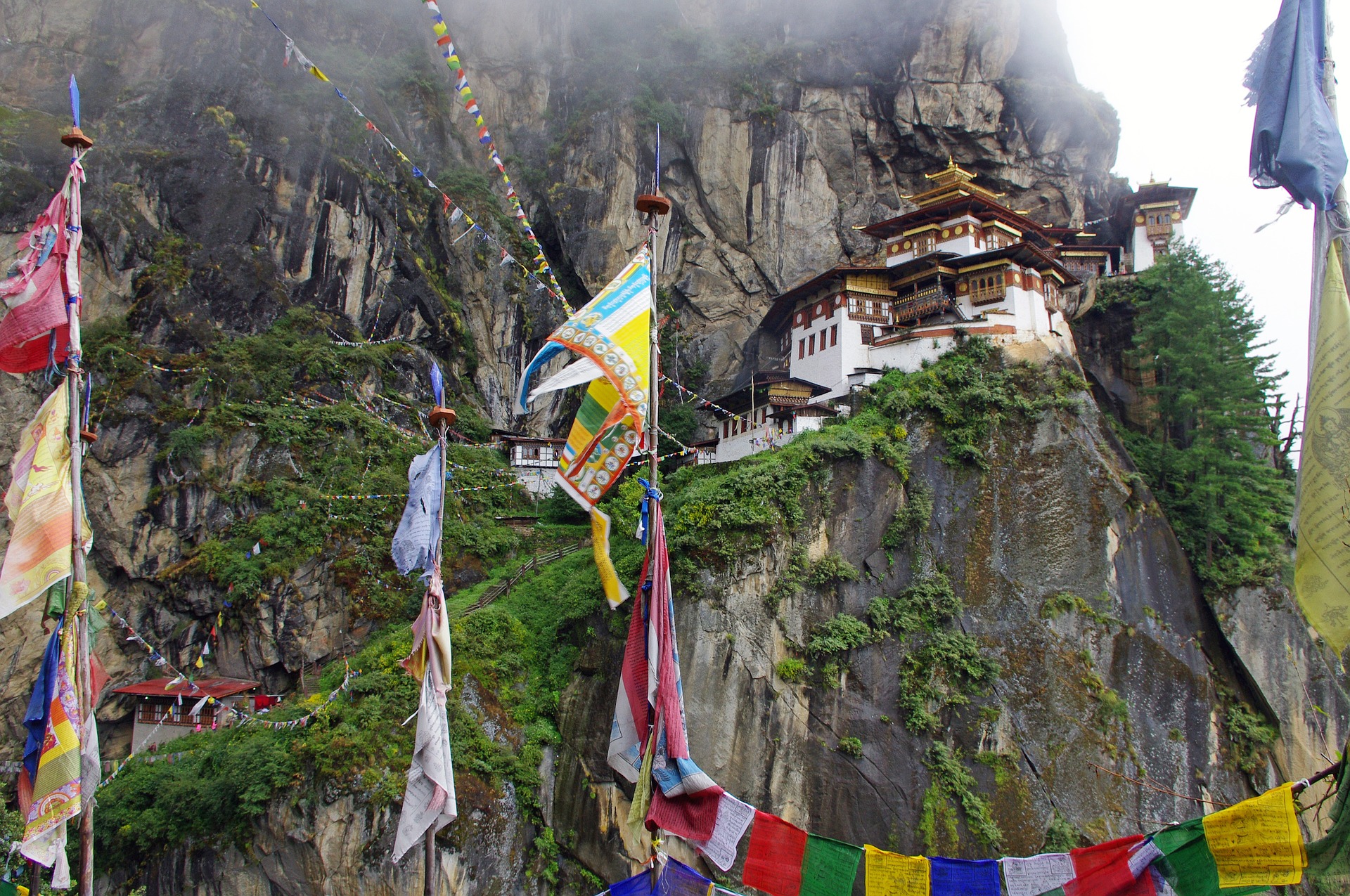 Art and Culture in Bhutan
Art and Culture in Bhutan Bhutanese art and culture is a unique and special one. People from Bhutan practice the religion of Buddhism. There is a very small population that practice the Islam religion. The most popular sport in Bhutan is archery. Archery is a traditional sport and competitions are normally arranged between towns and villages. Another sport that is popular among the residents is digor. The sport is like horseshoe and shot put.  

The staple foods in Bhutan are red rice, maize and buckwheat. Bhutan's culture is defined by its traditional arts and crafts. The arts and crafts are classified into several categories, and the following are a few of them; 1. De-zo This was paper-making. Traditional paper was made from a bark of a tree called Daphne tree. The paper was then used in religious scriptures and texts writing. They used a traditional form of Bhutanese ink for writing on the paper. With the advent of new technology and new quality of paper, the use of traditional Bhutanese paper did not stop. It is now used as a wrapper for gifts or even at times used as carrying bags.  

2. Troe-ko This was the traditional form of ornament making. Ornaments are made from materials such as gold, silver, turquoise and corals. From these materials ornaments like brooches, necklaces, amulets, rings and earrings were made. Many of these products were used by women for beauty purposes.  

3. Tshem –zo This is the art of tailoring. Tshem-zo is a broad art and can be divided into several arts and this includes i. Tsho lham. The art of traditional boot making in Bhutanese. ii. Tshem drup. The art of embroidery. iii. Lhem drup. The art of appliqué.

4. Gar-zo This is the art of ironwork. The art is believed to have been introduced in the 14th century by Dupthob Thangtong, a Tibetan saint. Blacksmithing is an art that is slowly disappearing but works that were done centuries ago from the art can still be seen. Like for example the remains of bridges at the National museum in Paro, and the one on your way from Paro to Thimphu. 

5. Lug-zo This art used bronze as the material. Bronze use in Bhutan began in 17th century. Bronze was useful in the manufacture of weapons and armor. 

6. Jim-zo This was the art of clay work. The statues of gods, goddesses and deities in Bhutan are a good example of how clay was used. Modelling of statues was reserved for men and pottery was left to the women. 

7. Par-zo This is the art of carving. The materials for carving were slate, stone and wood. The carvings were distinctively beautiful and unique.  

8. Do-zo This is the craft of masonry. There are few examples of beautiful works of masonry in Bhutan such as Chendebji Chorten found at the central Bhutan. The farm-houses and temples were also constructed using the craft of masonry. 

9. Lha-zo This is the art of painting. The paint used was from natural pigmented soils. The soils have many different colors. This art was used to produce large scrolls that showed religious icons.
---
Back from Art and Culture in Bhutan to
Fine Art in Bhutan - Index or
Site Map
---