Art and Culture in Bolivia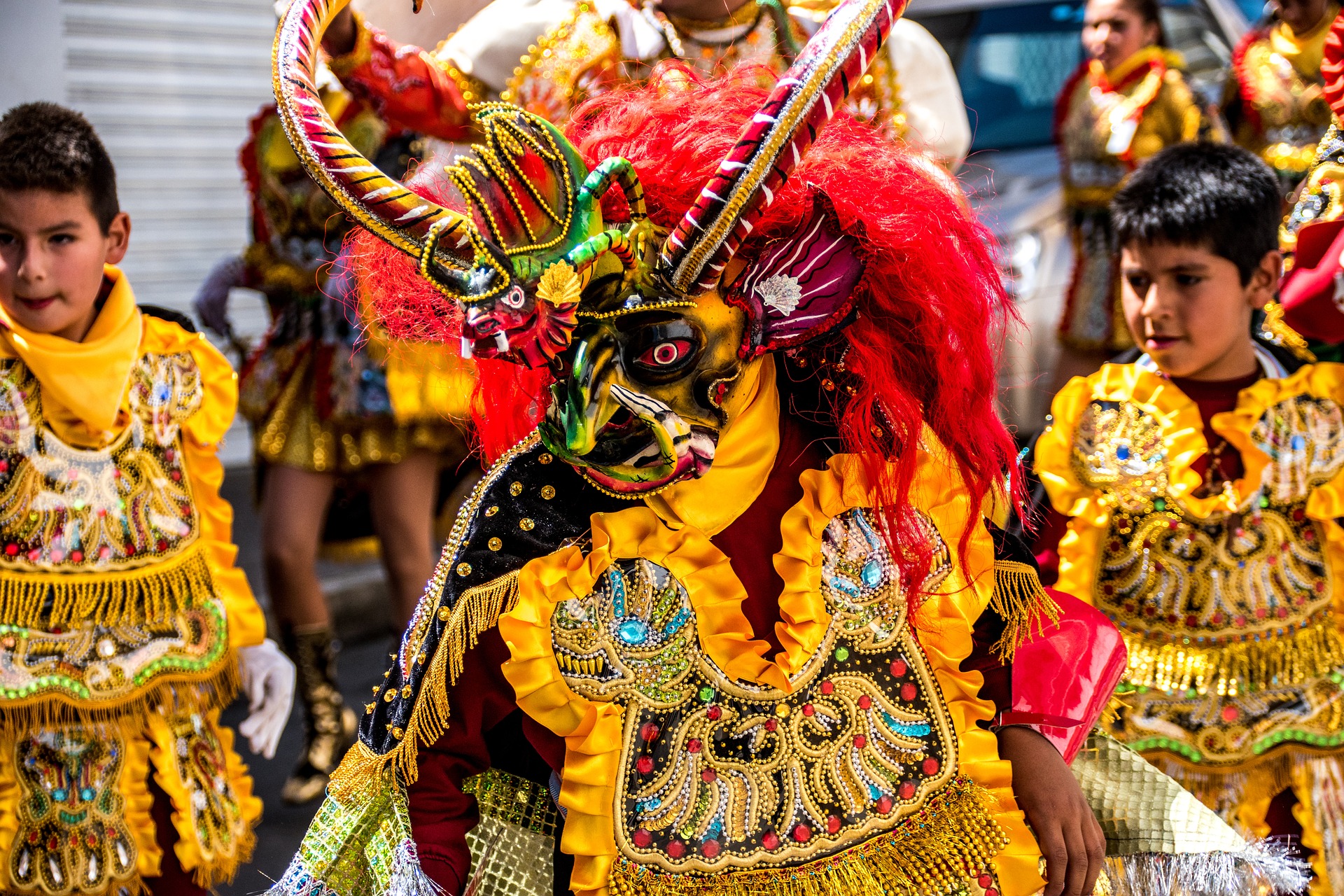 Art and Culture in Bolivia
Bolivia is a nation rich with art and culture. Bolivian culture has been shaped and basically influenced by the native ethnic group Pre-Columbian civilizations and includes of many rituals. Bolivians have a strong bond with their ethnicity ranging from the cuisine to religion and the traditions and festivities. This is exactly what makes Bolivia as one of the most colorful country in South America. Bolivian culture is recognized by its predominant indigenous, interesting geographical layout and merges of ancient tradition with the European cultural elements.

Tradiciones Bolivianas, Bolivian Traditions Cultural Society, was formed by artists and tradition bearers from Bolivia, in an effort to preserve and share the culture, music, dance and traditions of the Bolivian people. To maintain these traditions, the performance group was created in 1997.

Video: Tradiciones Bolivianas - Bolivian Dance
The amalgamation of these elements has created a rich and varied culture.  Art and culture in Bolivia are well ingrained. Society is slightly formal during specific occasions. Generally, people are open and friendly, welcoming and hospitable for the most part. Bolivian who see foreigners are eager to learn about the Bolivian culture and customs willingly and amicably, make information available and are excited to share. Many exhilarating Bolivia festivals, holidays and other events take place in Bolivia each year. Bolivians are expert in finding a reason for any kind of celebration. You can enjoy the Bolivian festival, carnival or fiesta, along with many other forms of entertainment. Additionally, to the national public festivals, there are regional and local celebrations too. 

Beautiful country with its fully distinct regions and many colorful cultures lends itself completely to the arts. Art galleries are springing up around the Bolivia, art is being more robustly promoted and the Bolivian people are more interested in learning about the arts. Foreigners always had a great pleasure for the Bolivian artists and their work. Galleries and museum are created to promote the arts, as Bolivia has wonderful sculptors, painters, pottery makers, woodcarvers and leather workers.  Bolivian dress style and clothing differ by the region. 

As there are several ethnic arts and cultures in Bolivia, it's unfeasible to speak of typical Bolivia clothes. There are minimum thirty different typical dress styles of the Bolivian indigenous each with own style for women and men, occasional wear, and multitude of costumes and hats. Additionally, there are numerous Bolivian lifestyles, their clothing styles differ by the regional atmosphere as well as by the income levels. Everyday Bolivia clothes are varying simply by choices. Some people enjoy by portraying their religion's tradition by the manner they dress. While other follow the international fashion trend.  Bolivian also gesture and touch much more that other countries. When they talk to you, they may touch your arm or lean toward you. They typically speak softly and bothered when a consistent degree of sound is not maintained.

While you are in bus or a restaurant you should take care from those around you in terms of how loudly you laugh or speak. Moreover, be aware of your posture. Sitting in slumped position is considered as rude. At night time dress should be formal, especially if you are planning to dine out or go for bar. People dress up with accessories. If you wear tennis shoes, flip flop or inappropriate clothing you can be denied entry to the discotheques and another places. 

Bolivia has created distinct image around the world due to its wealth of art including paintings, music, churches and sculptures. Indeed, Bolivia has many other interesting cultures with their own legends, belief systems, stories, dance, art and handcrafts, music type and dress style. The Bolivian indigenous culture is divided into three geographical groups: the Aymara, the Quechua and the Chiquita no. These ancestral customs and trends often serve as occasion for the Bolivians to come together and celebrate.
---
Back from Art and Culture in Bolivia to
Fine Art in Bolivia
Index or Site Map
---