Expressionism
Expressionism
The term Expressionism was coined in 1910 by Czech art historian Antonin Matejcek. The art is connected to feelings and emotions, not only from the artist, but to also get an emotional response from the viewer. Expressionistic art is an artistic style which had its roots with Post-Impressionist artists like Edvard Munch and Gustav Klimt, but which emerged in Germany in 1905, and quickly spread throughout Europe. With the emergence of Georg Baselitz's paintings in the 1960's as well as Anselm Kiefer's images of the 1970's, there began a revival of the style in Germany and this culminated in a global Neo-Expressionist movement. 
The term Expressionism became commonly used in Germany around 1910. Developed from the work of Symbolist artists, expressionist art movements across Germany and Austria emerged; including Die Brucke in Dresden and Der Blaue Reiter in Munich. Artists associated with these groups placed the expression of feelings over all else in their work through the bold use of colour, exaggeration of form and emphasis of the spiritual over the earthly. This short film tracks the story of Expressionism in art, from its beginnings in the early twentieth century, through to its influence on artists today.

Video: What is Expressionism? Art Movements & Styles
Artwork Characterized by Distorted Forms
Groups of Expressionist artists in Germany formed the group known as Die Brcke or The Bridge. Later, another similar group of young artists formed Der Blaue Reiter or The Blue Rider. This group also included Franz Marc among others, and unlike the pastoral scenes of Impressionism, the Blue Rider artists used distorted forms as well as unnatural pigments to draw out the viewer's emotional response. 
Learn about artists Jackson Pollock and Max Beckmann and theorist Leo Tolstoy in this animation discussing the complex theory of Expressionism.

Video: Art Theory in Motion: Expressionism
With expressionist art, the artist doesn't limit their work to objective subject matter but brings in feelings, looking to reveal the emotional foundations of human existence, rather than the superficial appearances depicted by the Impressionists.
Some names of famous Expressionist artists are, among others, Edvard Munch known for this famous painting 'The Scream' where it depicts someone cracking under the anxieties of modern life. Others are Franz Marc, Egon Schiele, Max Beckman and James Ensor. 
Video: German Expressionism Art
If you visit a museum with a collection of modern and contemporary art, you're likely to see works that sometimes elicit the response, "My cat could make that, so how is it art?" But is it true? Could anyone create one of Jackson Pollock's drip paintings? Sarah Rosenthal dives into the Abstract Expressionist movement in hopes of answering that question.

Video: What is abstract expressionism? - Sarah Rosenthal
Vincent Van Gogh a Famous Expressionist Artist
Expressionistic art makes use of vivid, violent colors; often exaggerated, to depict intense emotional expressions; in fact expressionists want to capture an inner experience that events arouse in them, and the style they use expresses an inner emotion; often with distorted results.
Expressionist artists use swirling and exaggerated brush strokes in the depiction of their subjects, and if you were to paint like an Expressionist, you would in all likelihood select your colors according to the subject matter of the painting, using the colors straight from the tube.
A perfect example of an expressionist artist is Vincent Van Gogh. His paintings ooze emotion and often can provide a bit of insight into the fact that he suffered with a mental illness. 
Is there more to Vincent Van Gogh than ears and sunflowers? In this episode I dig into what you do know and a lot more of what you probably don't know. What made Van Gogh, one of the most famous artists who ever lived, so misunderstood? Let's dig into that.

Video: Who Was Vincent Van Gogh?
The Beauty of Nature Revealed in Art
One of the more modern expressionist artists is Keith Salmon, an English fine artist, whose work has been influenced by the Impressionists as well as Expressionist artists. His style which is made up of scribbles and also bold, broad marks in oil or acrylic is based on his experiences walking in the Scottish Highlands, trying to capture a little of how I experience these wonderful wild places'. His artwork comes from his heart; a combination of expressionism and impressionism.
As a blind artist, you can imagine his feelings of icy winds on mountaintops, and conveying all his feelings and emotions with the help of acrylics and oil pastels of a day in the Scottish highlands.  
Artist Mary Weatherford, USC Professor of Art History Suzanne Hudson and MOCA Chief Curator Helen Molesworth explore Abstract Expressionism. Weatherford Hudson and Molesworth discuss the heterogeneity of the Abstract Expressionists and the two men, Clement Greenberg and Harold Rosenberg, who drew them together through their aggressive historicization of this moment in painting.

Video: Abstract Expressionism
Bring Feeling into Your Modern Decor
Expressionism is an artistic style still alive today, and galleries around the world present Expressionist paintings and sculptures, and some of the pieces of art are available for sale for you to adorn your walls with something that portrays all the feelings and strong emotions of the artist at a certain time.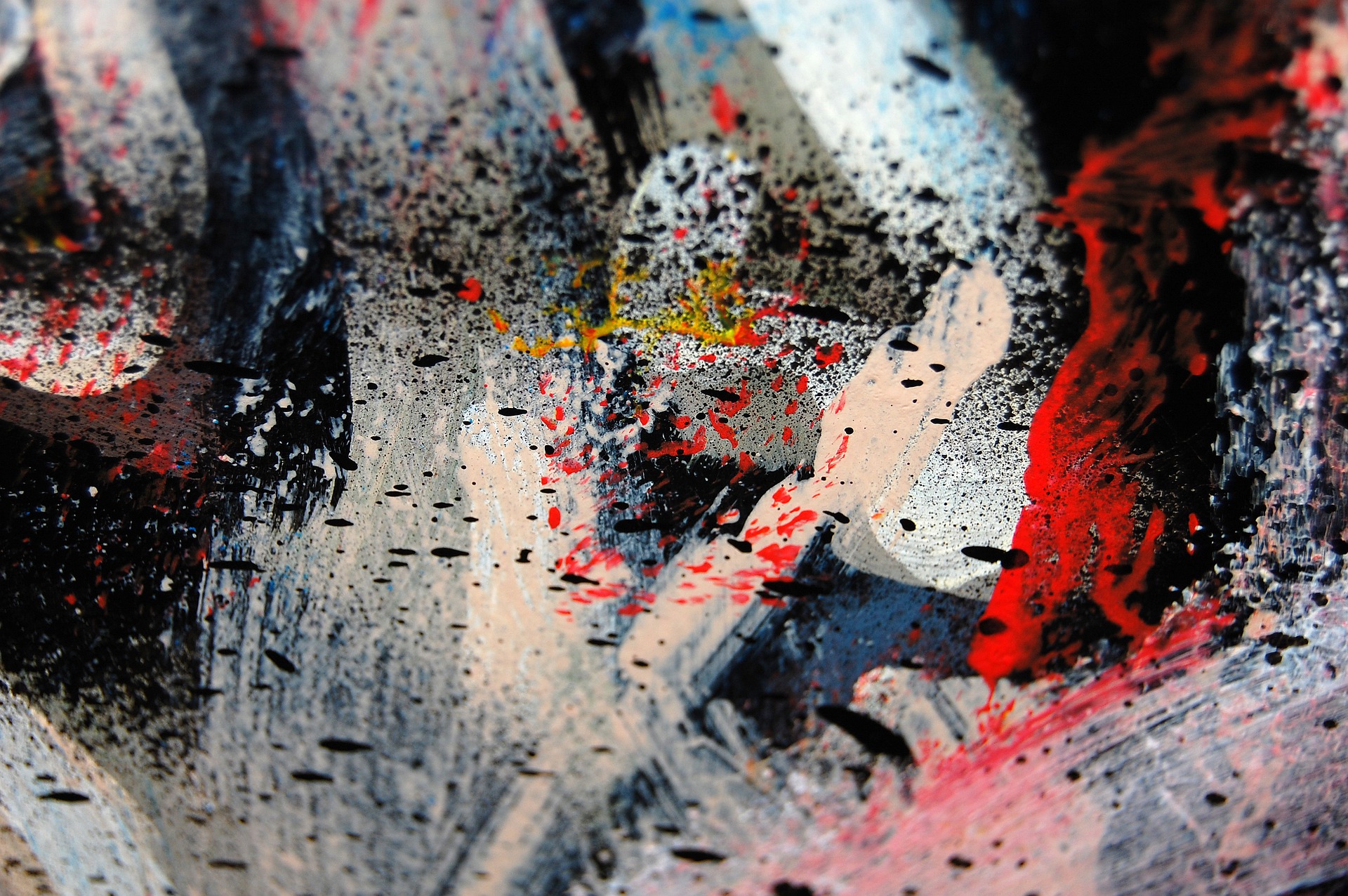 ---
Forward from Expressionism to
Impressionism
Index or Sitemap
---