Fine Art in Bhutan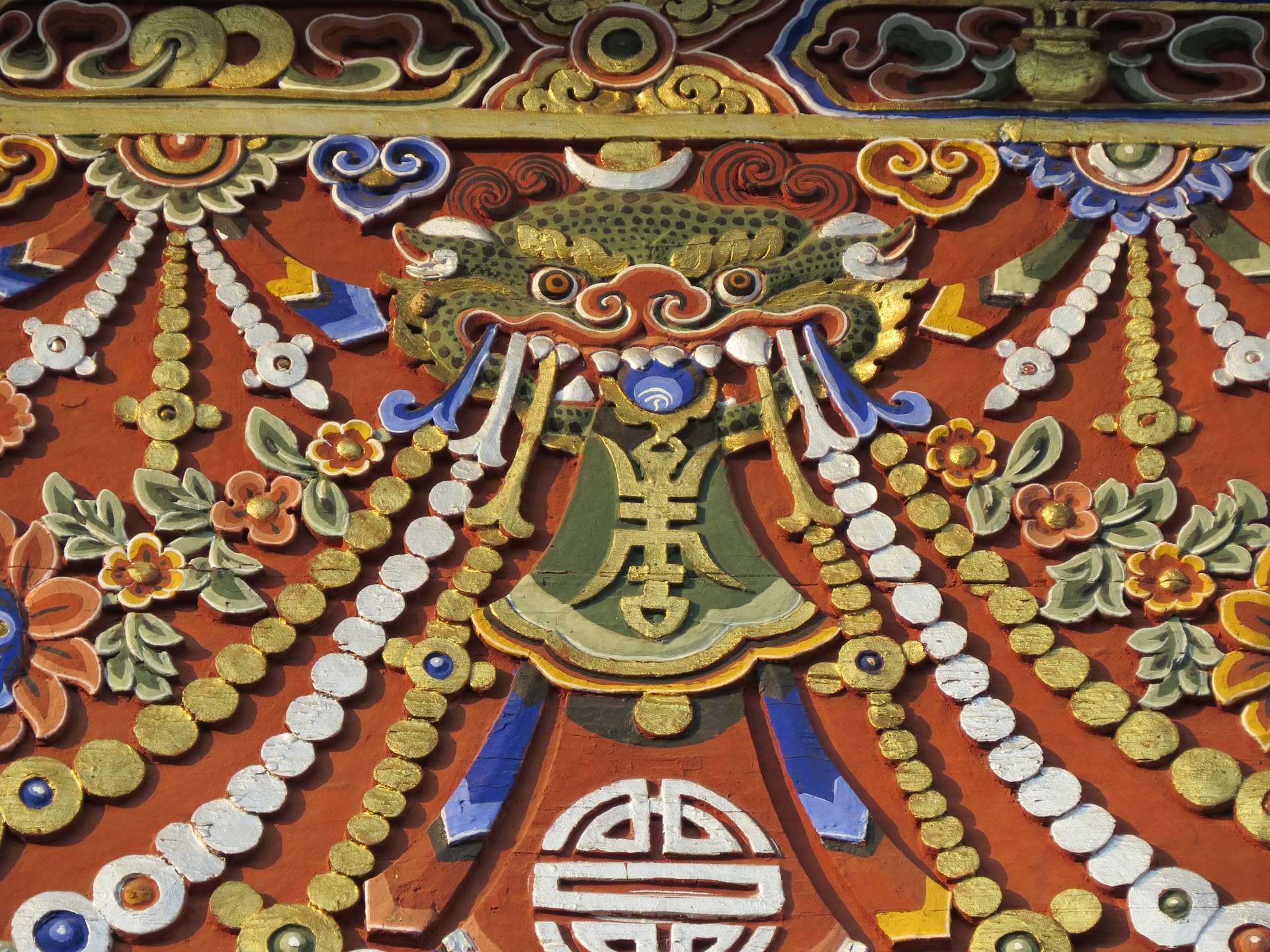 Fine Art in Bhutan
From the known history, fine art in Bhutan can be traced from as way back as seventh century where Buddhism was introduced into Bhutan. Nyingma order is credited for the introduction. There are two main orders associated with Buddhism in Bhutan which are Nyingma and Drukpa Kagyu. The art of Bhutan is like Tibetese art which are both based on Vajrayana Buddhism. They portray pantheon divine beings in their art. For many centuries now, the divine beings' images are made with the original specifications that have not been changed at all. 

Video: Asha Kama on Carrying the Torch for Modern Bhutanese Art
The images are designed with special and specific objects, for example: shapes, colors and related identifying objects such as thunderbolt, lotus and begging bowl. These unique features in their artworks are still portrayed in their pieces as the culture and knowledge was passed on to the following generations who came after the Master of Fine Art in Bhutan. The fine art in Bhutan has largely exploited many artworks using bronze in different kinds. Collectively they are called Kham-so which means made in Kham although they are from Bhutan.

The drawing of the design is carved into a flat piece of wood. In this video, you would be able to see the artist removing the sketch and carving on the wood using a chisel.

Video: The art of Bhutanese wood carving
This is because the style and technique of making most of them originated from east province known as Kham in Tibet. Their traditional artworks are among the most celebrated today due to the maintenance and passing of knowledge to the upcoming and practicing fine artists on how make them. Most sculptures and mural paintings in Bhutan are defined by ageless principals of Buddhist art forms.  The fine art in Bhutan is rich in their culture and traditions due to Institute of Zorig Chosum which was supported by its government which is the main institution for traditional arts and crafts. This institution trains its students all the traditional art forms in Bhutan. 

Modern or contemporary art in Bhutan according to artists began to surface more than two decades ago and since then has been gradually growing with opening of some art shops and exhibitions. Contemporary or the Modern Art has not been a prominent part of the Bhutanese life and society. Modern art therefore has yet to find its place in the Bhutanese society which has a strong and well instituted traditional art for a very long time.

Video: Art Thou Looking at Modern Art in Bhutan
The main material for traditional sculptures was clay. Art and crafts in Bhutan include paintings, weaving, blacksmith, carpentry and paper making artworks among many other crafts. These different types of artworks have maintained the original course that they were meant to deliver by the masters who started to spread the art in Bhutan. It is important to note that most of the art in Bhutan are religious related by nature. This is one of the reasons why most of the traditional paintings does not include the signature or the name of the fine artist who did it. 
All types of traditional paintings in Bhutan are known as lhazo. Bhutan art is made relevant and celebrated in many occasions including jeweleries that women wear and traditional festivals that they are to date celebrated. It is through the support of the government and willingness of the people in Bhutan to keep the culture and hence maintain the high regard of art among Bhutanese culture. Their art is not only celebrated by their people only but also many other people in the world. Some of these artworks are hanging in national museums of other countries in the world due to their high regard of the Bhutan culture and their origin.
---
Back from Fine Art in Bhutan to
Art and Culture in Bhutan - Index or
Site Map
---