Fine art in Brazil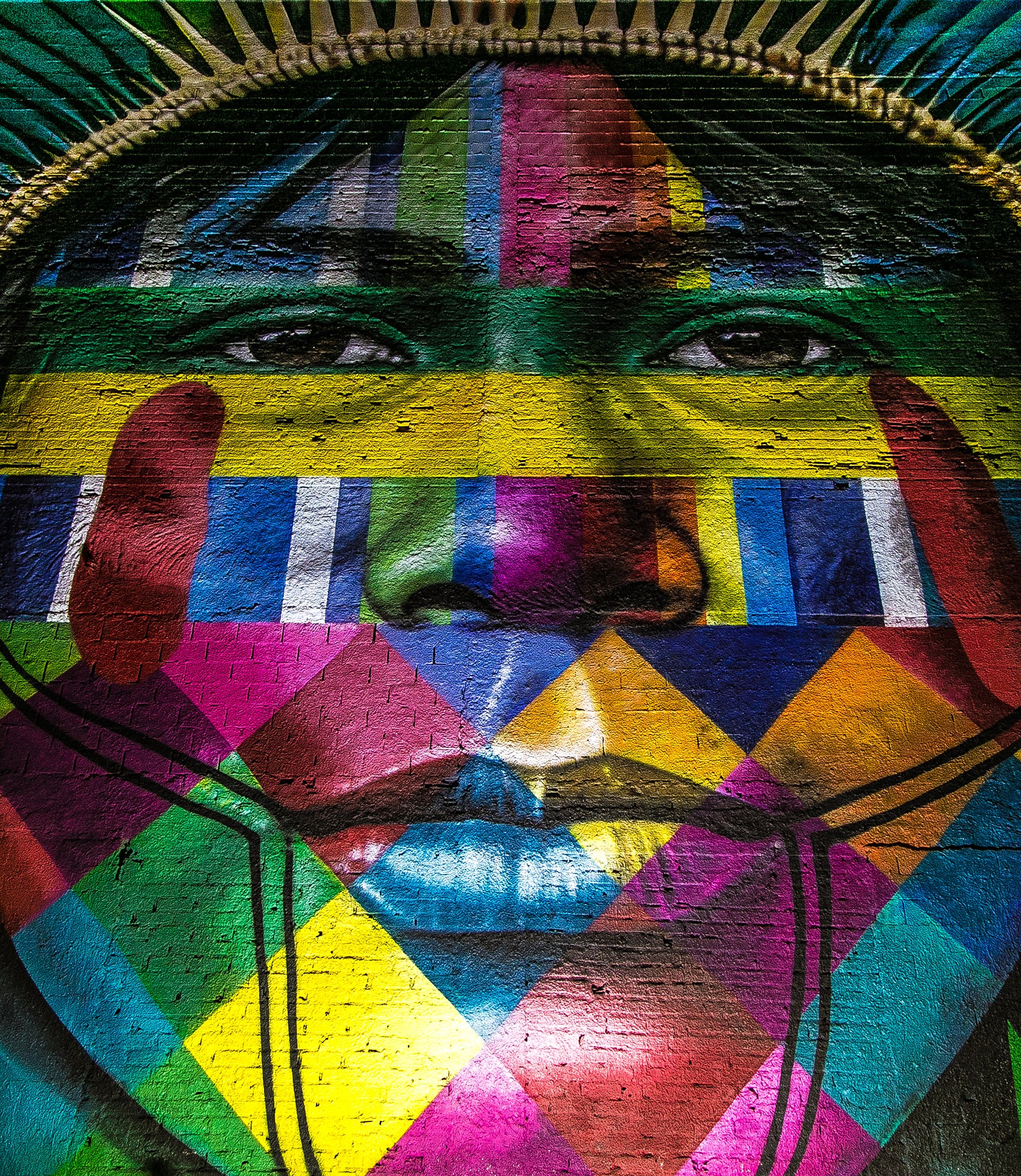 Fine art in Brazil
Brazil has a rich history of fine arts. The art history dates back to precolonial times. Many contemporary artists express themselves through paintings, beadwork, ceremonial dresses, body art, and feather arts. In modern society, Brazilian artists display their work through magnificent fine art Architecture. Several architectural structures serve as landmarks. What many people don't know is that there is a story behind each structure. It took the efforts of creative artists, architects, and engineers to erect each of the artistic structure.

---
The National Museum of Fine Arts (locally called Museu Nacional de Belas Artes or MNBA), is located at Avenida Rio Branco in old city center, Rio de Janeiro, Brazil. It is among the chief cultural institutions in the country and is the most important and comprehensive collections of Brazilian fine and decorative art. The MNBA focuses mainly on collection of Brazilian paintings and sculptures of the 1800s and 1900s. The National Museum of Fine Arts in Rio de Janeiro was founded in 1937 and inaugurated in 1938, replacing the old Imperial Academy and Imperial Museum of Fine Arts which moved to the present building in 1904. Since its inception, the Museum's collection has expanded greatly and now boasts over 20,000 pieces of paintings, sculptures, drawings including Brazilian folk art and African art. In 1973, the French-Renaissance style building of the museum was listed as an official Brazilian National Heritage site.

Video: Brazil, Rio de Janeiro, National Museum of Fine Arts 15.4.2018
---
Brazilian artwork borrows heavily on colonial history if the Brazillian people. The art is a combination of indigenous people, the African slaves, and the Portuguese colonialists. If you have vast knowledge in the history of the world, you will be able to point out some artistic features from Portuguese royal family courts. The Napoleon family set up an art school in Brazil, and therefore, Brazillian people learned from their colonialist. However, in 1922, Brazillian art was reborn. A lot of transformation is witnessed. Some artwork portrays criticism of colonialism. In modern days, the whole world recognizes the originality and the creativity of Brazilian art.

Henrique Oliveira, born 1973 in Ourinhos, São Paulo, Brazil, lives and works in São Paulo. Holding a degree in painting, the artist, in addition to works on canvas, explores three-dimensional constructions in the form of temporary installations and sculptures. Oliveira was the winner of the third edition of the CNI SESI Marcantonio Vilaça Award (Brazil), in 2009.

Video: MGM Resorts Fine Art Collection | Henrique Oliveira | MGN Resorts
---
Rio, the Historical Center
Rio de Janeiro has so many historic buildings. The buildings have withstood the test of time. The old architectural artwork is amidst the popular Avenida Rio Branco, Plraca Floriano, the National Library, The Municipal Theatre, and the Supreme Court.
The following areas are examples of Fine art architecture in Brazil.
Find out what the real Rio is like and get away from the classic tourist places with Carioca Hylka Maria. Much more than a trip, a fresh experience.

Video: The Good Old Rio City Center | Enjoying Rio as a local, Ep. 6/7
1. The Botanical Garden
Reo de Janeiro is not a green city, but the botanical garden preserves the green environment that once covered the land. However, when you are at the botanical garden, you have a perfect view of many of the architectural work around the city. The botanical garden is rich in Brazilian art history; There are beautiful buildings in the garden. The buildings project culture and modernism.

The New York Botanical Garden's Brazilian Modern: The Living Art of Roberto Burle Marx celebrates the wide-ranging works of influential Brazilian modernist artist, landscape architect, and plant conservationist Roberto Burle Marx by bringing together a selective exhibition of his vibrant artworks and a horticultural tribute designed by Raymond Jungles, one of his protégés. Join Karen Daubmann, Associate Vice-President for Exhibitions and Public Engagement, and Todd A. Forrest, Arthur Ross Vice-President for Horticulture and Living Collections, as they discuss Burle Marx's boldly creative paintings, drawings, textiles, lush gardens, and botanical explorations in his native Brazil. "The garden is, it must be," Burle Marx emphatically declared, "an integral part of civilized life: a deeply felt, deeply rooted, spiritual, and emotional necessity."

Video: Roberto Burle Marx: "Brazilian Modern" at The New York Botanical Garden, New York
---
2. French Art
Brazilian architectural artists have learned a lot from the french culture. Several public institutions teach French artwork. Therefore architects incorporate Brazilian history and french culture to create artistic modern house designs. The Imperial Academy of Fine Arts, designed by Grandjean de Montigny, is an example of french inspired architectural structure.

Video: Brazilian Architecture - Projects and Architects of Brazil
---
3. Eclectic Architecture
Eclecticism emerged as a way of rejecting colonial heritage; Brazil had come of age to do away with western culture and embrace creativity and modernity. However, not everything was lost. They added to the existing artwork to create magnificent structures. The artists that started eclecticism include Ramos de Azevedo, Francisco de Olivera Passos, and Archimedes Memoria e Morales de Los Rios.

4. Contemporary Architecture
Modern artists want to present ideas without borrowing from the past. Architects led by Rafael Urano says there is a need to display their ideas through structures. It displays functional and aesthetic diversity.

Our proposal aims to acknowledge and exalt the works of some of the most influential Brazilian architects, artists, and engineering works of all times, creating new opportunities for mutual collaboration.

Video: Brazilian Modernism: An Architecture Tour
5. Modernism
In 1910, the artists in Brazil saw the need to change how they portray their ideas. It was time to decolonize their minds and project their ideas without relying on culture and history. The move led to the revolution of art in brazil.

Conclusion
Fine art Architecture in Brazil is so rich in history, modernism, and diversity; You will need a good camera to document the artwork on your next visit to Brazil.
---
Forward from Fine art in Brazil to 
Index or Sitemap
---