Kenth Bender Blogpost 2019-03-28 
---
---

Blogpost 2019-03-28

Välkommen tillbaka!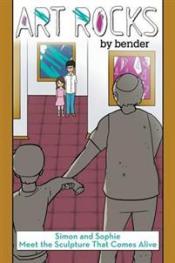 ART ROCKS 
Simon and Sophie
Meet The Sculpture That Comes Alive

BETALA VAD DU VILL!



BETALA VAD DU VILL!

Jag planerar just nu att skapa fler av kommande arbeten enligt filosofin
BVDV - Betala Vad Du Vill.
Det första arbetet i ordningen är en av mina böcker. Jag skrev en Barnbok 2014, som publicerades i tryckt version 2015. Den är skriven på engelska, illustrerad och riktar sig till barn i åldern 7-10 år. Det som blir aktuellt närmast är samma bok i E-book version (PDF) och lätt att skriva ut. Boken är på 41 sidor.

Läs mer: ART ROCKS Barnbok

---
Kommentera gärna ovanstående eller bidra med din historia eller berättelse
Dela Med Dig!
---
Tillbaka från Kenth Bender Blogpost 2019-03-28 till
Index eller Site Map
---