---


fine art by bender
A work of art - a friend for life

"I think it's wrong that people think art is just this lifeless object that hangs on a wall. I'm out to, if not prove, but to show, that art can be inspirational and life-changing when it's seen every day."

That´s why I try to penetrate behind the "image", beyond the "picture" because it`s where the art is fertilized and emerges.

So I'm now on a mission to break free from the "I don´t understand art or abstract art, but would like to learn more", and to bring human phenomenon from life, to life on the white canvas, that people can relate to, remember, and sing along with in their cars.
---
---
The Dangers of Failing to Not Teach Your Children About Arts and Culture

Children have the entire future of the world in their hands, and that's a big responsibility for such small hands. Therefore, adults must help lead the future generation in the right direction. However, there is a frightening epidemic happening is schools and in the home where children are no longer being exposed to the beautiful and fascinating worlds of art and culture.

This is concerning because teaching children about the arts and various cultures allows them to see the world through other people's eyes. Each artist has a different perspective of the world which shines through their pieces of art - whether it be in a painting, a piece of writing, or a poem - it opens up the observer to gain a fresh and eye opening perspective of the world. It also teaches them a history that you can't read about in textbooks, a history told through the eyes of the artist who created it. This tends to create a fiery passion within young kids to explore the world around them and make a lasting impact on it.

Read more... Reference: The Able Child For Life

---
How Safe Is Your Valuable Person from Threat When You Buy Fine Art?

Fine art has always been precious and valuable in more way than one. Looking at it from one perspective, it represents the essence of human creativity, imagination and expression, no matter if it is a painting, a sculpture, a rare book or anything else from the realm of art. But, from a different point of view, the same art is equally valuable, but in a purely materialistic sense. This is the reason why so many people decide to invest huge amount of money in these items, knowing that their value will only continue to grow.

Thanks to this fact, an entire business field of fine art retail came into being, focused only on the process of supplying the lovers of art with the things they desire. At the same time, the sheer amount of money and expensive commodities that are in this field of business also attracts many malicious characters, which are ready to exploit any shortcomings or oversight for their own financial gain. Many thefts and art heist that took place in the recent decades all over the world are a testimony to the same notion.

If you are one of those who love fine art and often purchase it, you might wonder how safe is your valuable person from threat when you buy fine art? This question is completely valid, and for the same reason, here are things that you should have in mind and which have the power to provide you with an additional level of protection whenever you decide you want to buy some art.

The Status of the Art Dealer
Before you venture into any art dealership, you should make sure that their reputation is impeccable. The right security measures provided by the dealers themselves are the best deterrent for all those who might be interested in producing a threat to your valuable person while you are in the process of buying art. When you inquire about an art dealer company, check if they have and operate CCTV systems, emergency lockout procedures, sensor grid and everything else on their premises that might persuade any criminal to look as somewhere else for a target.

Personal Protection
Hiring a personal protection team is not something that is only reserved for VIP and political figures. In any part of the word, there are very trustworthy security companies that can provide you with a security detail that will protect you during any art shopping process. By using professional contractors who have plenty of field experience, these companies can assign the same people to cater to your needs. This is especially valuable for any fine art buying that takes place abroad.

Worst Case Scenario Planning
During any process that might produce a threat to your person, it is important to have a contingency plan. This means that even in the worst case scenario, you will be able to remain calm and composed, which can make a huge difference. By knowing how to act during a theft or any other incident, you make sure that nothing happens by accident that you might regret later on. This way, even the worst case scenario can be resolved in a way that will not end in tragedy.

Considering these ideas have the potential to make a huge difference in the case of any type of problem occurring while you purchase fine art. With them, you can be protected and the dilemma how safe is your valuable person from threat when you buy fine art can finally be put to rest.
---

Wonderful Traditions in Fine Art and Art Started from the Great Ancient Civilizations.
  Learning the history and symbolism behind this can provide direction for any art pursuits, whether buying works or studying, and many galleries and museums have an education section with information about artwork and artists.

Fine Art - Abstract Art - Culture & Science

¤ Fine art is a visual art created primarily for beauty and  intellectual purposes and judged for its meaningfulness.

¤ This form however, doesn't only include visual paintings, but sculptures, drawing and poetry as examples.  It  includes a type of art form from around the 17th century on.

Fine art how to understand it, is about the creation of visual arts which involves painting, sculpting and drawing. Today, thanks to museums and collectors, there are over one thousand drawings by Rembrandt which have been preserved.

For this to be seen as fine art it needs to qualify; so it needs to be graphics, a painting or a drawing, decorative art or photography.  It can be a complete and polished piece of work or it can be a rough sketch or drawing in pencil or charcoal.

¤ It must be an expression in the field of art and conceived according to aesthetic principles.

An Art Form Depicting Society Accurately
Although many of the newer forms of art are a mixture of different genres, this  form at that time until today is essentially for aesthetic purposes.  A purpose of  the work of some of the artists was to also capture society accurately.

¤ The history of this dates centuries back, backed up by findings of rock paintings, ancient sculptures from cavemen days and even further back.

The lifestyles of cavemen; their hunting and interaction with nature was depicted in their art. To this end this type of art is imagining what the subject means to the artist and then having the means and skills to transfer it onto a painting.


---
Nurturing the visual arts at Las Vegas Academy
At the opening of a group exhibit at Las Vegas Academy, Chazz Savage works on a sketch and greets visitors perusing his ink drawings. The mostly political works take on themes of racism and police brutality, balanced by comic-book-style renderings of a dark underworld. Prints are for sale. It's a requirement for each artist, as are exhibit postcards, writing an artist statement and hanging the show. Afterward, they de-install and patch and paint the walls.
Read more... Reference: Las Vegas Weekly

---
How do art auctions work?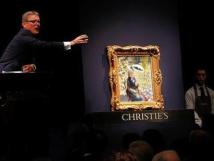 Forget elitism - we bring you a glossary that demystifies the art auction, opening a door on a whole other world of collecting.
Art Auctions are big business. On any year, international headlines report record sales of "trophy consignments", those multi-million dollar sales that send jaws dropping and the mind reeling. It is not surprising that many of us box the art auction as a blood sport for the rich, wondering whether this world has any reality once you move beyond that top tier?
Art auctions can be an exciting and attainable way of purchasing art. And with the technology today, the auction has become a more democratised world where we can play out our own passions and interests in art.
Read more... Reference: Visual Arts Hub

---
When art met science
For Thai artist Lalinthorn Phencharoen art is "equal to science and equal to religion."
The Bangkok-based artist seeks to explore the crossover between two seemingly unrelated domains of art and science through small synthesisers, slides of blood stains and verses from sacred texts.
Detailed scientific illustrations form part of her exhibit created for the ongoing second edition of "The Undivided Mind," a six-week art and science residency at the Khoj International Artists' Association here.
Phencharoen's work titled "LALINLAB", is adorned with illustrations of human and animal anatomies, microscopic representations of cell structures besides the central wall which has a magnified illustration of the human brain.
Read more... Reference: ZEE News

---
Art and Antiques: Visit a museum on your next vacation
If you are planning a trip this spring, consider spending some of your well-deserved break time at one of the world's most interesting museums and special exhibitions.
St. Petersburg, Russia
The new Faberge Museum features a 1,500-piece collection of the famous ornamental eggs. The eggs were originally presented by the Czars as Easter gifts to his loved ones, and the Faberge Museum reunites these ultra-special art objects with the Imperial city. Dating from 1885 to 1917, many of these works of art have only just returned to St. Petersburg since the Russian Revolution. Approximately 200 of the famous Faberge eggs were acquired by Russian billionaire Viktor Vekselberg from the estate of Malcolm Forbes for $100 million and brought back to Russia for this specialty museum located in the Shuvalov Palace. This is a private museum and admission is by appointment. www.FabergeMuseum.ru.
Read more... Reference: Republican Herald

A very good idea. Hopefully this means that the children are also part of this because it is the next generation of visitors. But not only that, perhaps they are the next generation of artists and artisans, art collectors, art dealers, gallerists, etc. It's the next generation that today should be educated in our largest and most important social phenomena, arts & culture.
---
Art and science intersect at the School of the Art Institute
Eugenia Cheng had just cut a bagel into a Mobius strip and was explaining why a liquid could not assume the same shape, when a student posed a question: "That bagel looks like water coming from a waterfall," Nico Camargo said. "What if you froze water?"
Cheng considered, delighted at the proposal.
"A frozen Mobius strip," she mused. "Why didn't I think of that?"
"Art school," Camargo shrugged, grinning.
Art school—but one that is increasingly exploring the intersection of art and science.
Read more... Reference: fredericksburg

---
Dear Kenth!
Thank you for the wonderful book that contained your art, as well as the art of many others. Very interesting I love your work.
And thanks for the two ties as well, very colourful.

Wish you all the best with your work.
Jack Canfield
Co-author of the Chicken Soup for the Soul Series
Mr. Canfield has sold over 500 million books and
had 47 titles on the best-selling list
---
"It is not that often that an artistic talent like Kenth Bender is shows up and gets recognized inside and outside Scandinavia.
Kenth a gifted and talented artist known to all of us who have been exposed to the art of Kenth.   Having turned his talent into writing, decorating and allowing to have published a book teaching young people Art and Culture in a language that is understood and is comprehended in an instrumental way and is illustrated is hard and ambitious and not easy.  Kenth has passed this test with flying colour and we salute him for his efforts and his results.
Kids understand when told in a language they relate to.   We can all enjoy the result and share the moment and hope this is the first of several books and in the highest traditions of Swedish children book culture for which Sweden is well known worldwide.
Art Nordic
Denmark
Boi Wynsch
Sr. partner"
---

Bender Next©
You have the attitude and the key to open your door. You want to reflect that in your personal style and life, whether you're on the beach (smartphone) or in the boardroom (Ipad) or at home (on your walls).
My art is designed to help you do just that.

Let my art be the life of your life-party! If you want a memorable celebration that your friends will talk about for years, then sign up below for a hand-clapping, foot-stomping, rip-roaring, good time.


---
I´m Proud to Present My Participation In Exhibitions
This Spring & Summer 2015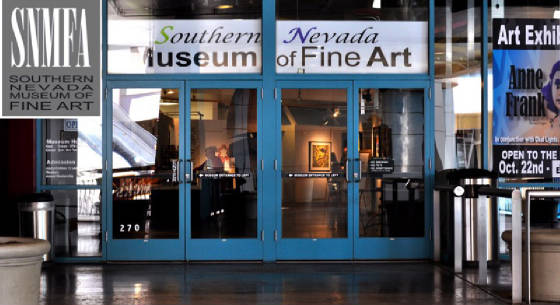 Southern Nevada Museum of Fine Art
Los Angeles, USA
April 11 - July 3
See pictures from the opening

---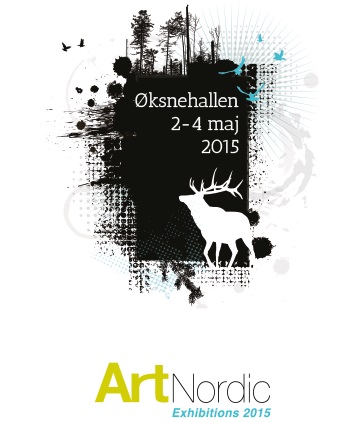 Art Nordic Exhibition 2015,
Copenhagen Denmark
May 2-4

---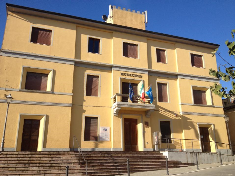 Toscana Nordic,
Municipio di Crespina, Italy
May 29 - June 11

---
Louvre Paris
Group Digital Exhibition
July

---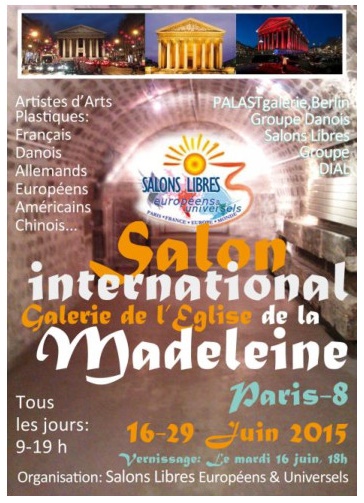 Salon International Galerie d´l Eglise de la Madeleine, Paris
June 16 -  29, 2015

---
Have A Fine Art Day

Kenth Bender
Artist & Published Author
Gothenburg/Falkoping, Sweden

Author of the Illustrated Children´s Book
Title: Art Rocks - Simon and Sophie Meet The Sculpture That Comes Alive
Theme: The Able Child For Life


Latest stories on arts and culture
www.artregular.com


Int. 0046707 743667
Nat. 0707 743667
Email:bender.fineart@gmail.com
Skype: kenth.bender
For the Swedish visitors, please go to Kenth Bender Konst & Kultur
a new website in Swedish under construction.

---

---
A Blend of Abstract art, Fine Art and Culture Informs and Inspires - Write a Post About Abstract art, Fine Art and Culture in Your Country - Inform and Inspire!
Yes please, I would appreciate If you write about and share your thoughts about abstract art, fine art, art & culture, art and science in your country, state, city, region,block,neighbourhood etc. Write about it in general or a specific story about It! Share it with the visitors and the world.

Your story will appear on a Web page exactly the way you enter it here.

TIP: Since most people scan Web pages, include your best thoughts in your first paragraph.
What Other Visitors and Participants Have Said
Click below to see contributions from other visitors and participants to this page...

---
Readers who viewed this page, also viewed:

Site Map

to find more...

---
Table of contents