---

fine art
Wear the feeling of satisfaction, pride and uniqueness
 

Abstract Figurations - Figurative Abstractions
The art releases and realizes humans. It opens up worlds,
contributing to reflection and bridges between us humans.
This is Transnational Quality of Life

---
---

Wonderful Traditions in Fine Art Started from the Great Ancient Civilizations.
  Learning the history and symbolism behind this can provide direction for any art pursuits, whether buying works or studying, and many galleries and museums have an education section with information about artwork and artists.

Fine Art - Abstract Art

¤ Fine art is a visual art created primarily for beauty and  intellectual purposes and judged for its meaningfulness.

¤ This form however, doesn't only include visual paintings, but sculptures, drawing and poetry as examples.  It  includes a type of art form from around the 17th century on.

Fine art is about the creation of visual arts which involves painting, sculpting and drawing. Today, thanks to museums and collectors, there are over one thousand drawings by Rembrandt which have been preserved.

For this to be seen as fine art it needs to qualify; so it needs to be graphics, a painting or a drawing, decorative art or photography.  It can be a complete and polished piece of work or it can be a rough sketch or drawing in pencil or charcoal.

¤ It must be an expression in the field of art and conceived according to aesthetic principles.

An Art Form Depicting Society Accurately
Although many of the newer forms of art are a mixture of different genres, this  form at that time until today is essentially for aesthetic purposes.  A purpose of  the work of some of the artists was to also capture society accurately.

¤ The history of this dates centuries back, backed up by findings of rock paintings, ancient sculptures from cavemen days and even further back.

The lifestyles of cavemen; their hunting and interaction with nature was depicted in their art. To this end this type of art is imagining what the subject means to the artist and then having the means and skills to transfer it onto a painting.

---
'Alien She' Exhibit Explores the Connection Between Punk Rock and Fine Art
Even with icons like Lydia Lunch, Crass' Eve Libertine and Chumbawamba's Alice Nutter (among many others), the rebellious genre of punk rock was due for its own feminist revolt by the late 1980s. The machismo of Glenn Danzig, Henry Rollins and GG Allin still defined much of the punk scene, but the misty Pacific Northwest offered an antidote in the form of the burgeoning riot grrrl movement. Olympia-based Bikini Kill has become the most well known band from this era, but their predecessors date from the early days of punk and their contemporaries stretched across the globe.

Read more... Reference: KQED

---
At Museum of Fine Arts, portraits of a man who changed ballet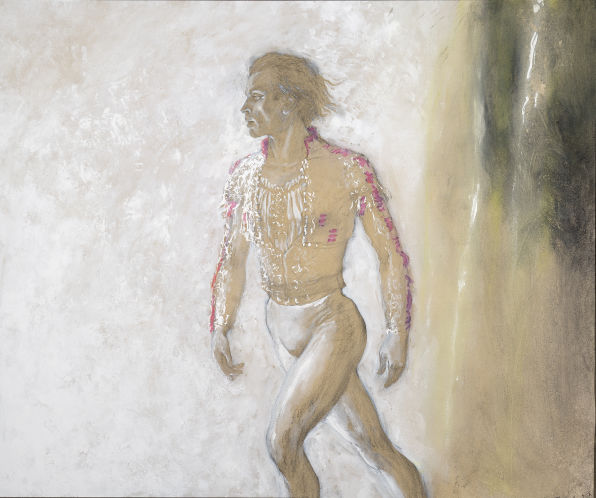 Ballet was not an art form of the masses until Rudolf Nureyev came along in the 1960s. A Russian defector who became a European and American superstar, Nureyev brought ballet into mainstream, popular culture with his dramatic story line, brooding charisma and, of course, his astonishing talent.
Jamie Wyeth has never had Nureyev's level of public fame but has achieved his own considerable accolades as a painter, helped early on by his genealogical provenance as the son of Andrew Wyeth and grandson of N.C. Wyeth, both revered artists, but he established himself and has a formidable reputation.

Read More... Reference: Tampa Bay Times

---
Fine art becoming more consumer-friendly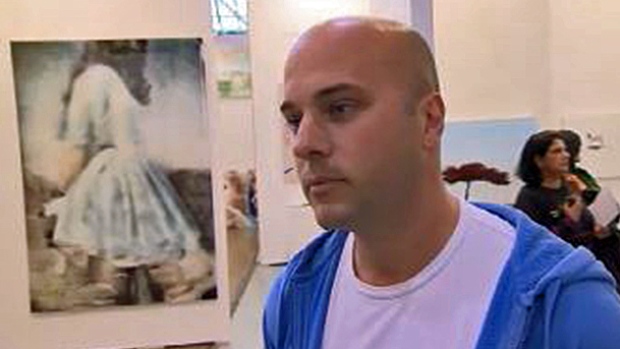 The average consumer who wants to explore the rarefied, exclusive world of fine art may find that arcane market a bit more open and welcoming these days.
For the novice art lover, some galleries — with their sparse, silent spaces, lack of price tags and unwelcoming staff — can be a tad intimidating, says Susannah Rosenstock, director of Canada's biggest modern and contemporary fine art fair.​
Sotheby's deal with eBay brings art auctions online
"There may be one lovely girl sitting up at the front desk who doesn't want to talk to you. I've had that experience myself. But galleries that are here at an art fair want to talk to you. That's why they're here."
The Art Toronto fair that wrapped up Monday drew 105 galleries from Canada and 12 other countries to the Metro Toronto Convention Centre, where they nearly filled an exhibit hall.

Read more... Reference: CBC News

---
Berkeley Art Museum exhibit gives voice to the common man
How many people does it take to build a nation?
All of them — though in the case of the good ol' United States, it's pretty tempting to say that America was created by George Washington, the Declaration of Independence in one hand and a bald eagle perched on the other.
For most people, U.S. history is thought of as a sort of collage of landmark events — but the United States is not the country it is today because of a sequence of buzzwords. It took more than just the Boston Tea Party and the Revolutionary War to create U.S. culture; it takes people to create a nation. Though U.S. history as taught in high school often mutes the voices of the common people, Berkeley Art Museum seeks to make these voices heard. After all, the Founding Fathers were not alone in molding the character of the United States.

Read More... Reference: Daily Californian

---
An evening of monstrous musical mayhem
Columbia soprano Evelyn Clary will present an evening of Halloween-inspired music during a benefit for Columbia Children's Theatre Tuesday night.
The benefit begins at 7:30 p.m., at the theater, located above the cafeteria at Richland Mall, 3400 Forest Drive. It will feature spooky tunes from several well-known musicals including "Sweeney Todd," "Damn Yankees!," "The Medium," "Kiss of the Spider Woman," "Phantom of the Opera," "The Rocky Horror Picture Show," "Little Shop of Horrors," "The Secret Garden," and "Into the Woods."
Clarly is a member of the Children's Theater board and received her bachelor's of arts degree in English and music from Columbia College and a master's of music in vocal performance from the University of South Carolina. She has performed leading roles in operas, musicals, plays and movies and has worked in costuming, hair design, props, and special effects makeup.

Read more...Reference: The State

---
Steve Jobs said this about marrying arts with technology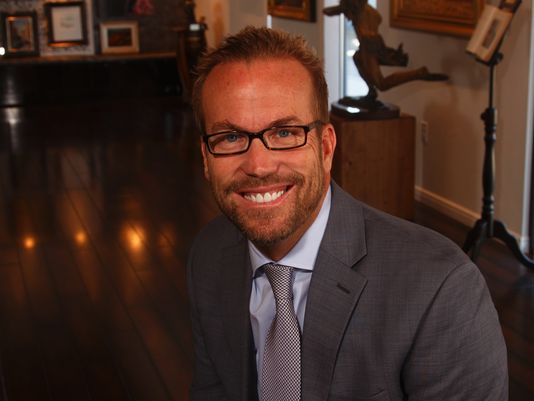 The famous soprano Beverly Sills made this powerful statement, "Art is the signature of civilizations."
When looking into the history of our country's past, one sees that our forefathers understood Sills' sentiment. It was George Washington who said, "The Arts and Sciences, essential to the prosperity of the State and to the ornament of human life, have a primary claim to the encouragement of every lover of his country and mankind."
Almost two centuries later, President Lyndon Johnson said, "Art is a nation's most precious heritage. For it is in our works of art that we reveal to ourselves and to others the inner vision which guides us as a nation. And where there is no vision, the people perish."

Read more... Reference: Spectrum

---
Office building owners see value in art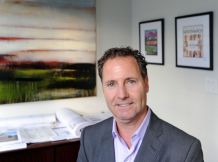 Not all art galleries are found in museums.
Office building owners, companies, hospitals and hotels have turned to art to brighten their environments for their employees, tenants, patients and patrons.
Prior to the recession, businesses and building owners often were eager purchasers of art to display in their headquarters and public areas, but demand dropped with the declining economy, according to Emily Peck, vice president of private sector initiatives of the Washington, D.C.-based Americans for the Arts.

Read more... Reference: Greenwhich Time

---
Challenges shape former BHC fine arts student
The streets were not paved with gold for former Brookhaven College fine arts student Nick Gonzalez. He had to stay dedicated to the dream he was chasing while facing adversity on a daily basis.
After high school, Gonzalez studied art. He took classes at Eastfield College, which he attended for nearly two semesters. Gonzalez said he decided to leave the school in 2008 and went into the roofing business. During this time, Gonzalez enrolled in Westwood College to study computer and architectural design. 
After Gonzalez graduated from Westwood in 2008, the economy took a major hit when the housing market bubble burst. Due to lack of available work during the economic crisis, Gonzalez said he was forced to take a desk job. Unsatisfied with his situation, Gonzalez enrolled at Brookhaven in 2009.

Read more... Reference: The Brookhaven Courier

---
DJ Kool Herc Kicks Off Fine Arts Exhibit in The Bronx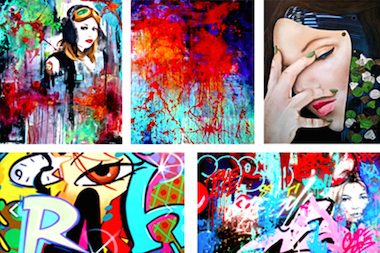 CONCOURSE — The man who pioneered hip-hop is helping local artists build The Bronx's reputation for another art form.
DJ Kool Herc will rock the mic Oct. 24 at "Quintessential," a new exhibit by TAG Public Arts Project featuring fine art pieces from across the borough.
The group, which has already been working on creating murals, will display more than 30 pieces from artists such as J. "SinXero" Beltran, James "Sexer" Rodriguez, Luis "Zimad" Lamboy, John "Crash" Matos and COPE2.

Read more... Reference: DNAInfo New York

---
---
Have A Fine Art Day

Kenth Bender
Artist & Published Author
Gothenburg Sweden

Int. 0046707 743667
Nat. 0707 743667
Email:bender.fineart@gmail.com
Skype: kenth.bender
---

---
A Blend of Abstract art, Fine Art and Culture Informs and Inspires - Write a Post About Abstract art, Fine Art and Culture in Your Country - Inform and Inspire!
Yes please, I would appreciate I you write about abstract art, fine art, art & culture in your country, state, city, region,block,neighbourhood etc. Write about it in general or a specific story about art and culture. Share it with the visitors and the world.

Your story will appear on a Web page exactly the way you enter it here.

TIP: Since most people scan Web pages, include your best thoughts in your first paragraph.
What Other Visitors and Participants Have Said
Click below to see contributions from other visitors and participants to this page...

---
Readers who viewed this page, also viewed:

Site Map

to find more...

---
Table of contents