---


fine art painting - abstract art painting - arts & culture
by bender


"I think it's wrong that people think art is just this lifeless object that hangs on a wall. 

Art can be inspirational and life-changing when it's seen every day."


When you are looking behind the "surface" beyond "the image",
you will find the fine art painting fertilized and emerges.
---
---
Send Art Cards Anywhere You Want In The World
Coming Soon
---
'Very good for your brain' -- Art activities reconnect the creative side
Many of us remember swirling watercolor wells into muddy brown pits and sculpting creatures out of clay when we were kids.
But really think — when was the last time you picked up a marker, pencil or even a paintbrush and let your creativity run wild?
If you can't recall, it may be time to participate in the growing trend of encouraging adults to again tap into their artistic side.
"Art is important because any time we create something it opens up the right side of the brain," said Valerie Saxer, of Janesville.
Saxer, a professional artist, seeks to share her love of painting and inspire adults by hosting "Monet to Gogh" painting parties.

Read more Reference: Beloit Daily News
---
This is yet another sign of the greatness of art and there are quite a number of research studies done over the years confirming how art helps the individual to continue to develop.

Bender

---
Paint Misbehavin'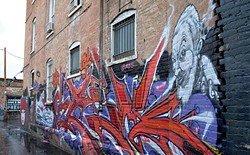 When a documentary film about the graffiti artist Banksy was screened during the 2010 Sundance Film Festival, Banksy himself, spray paint can in hand, took a little tour of the mountain town's walls.
The images he left behind have since been shrouded in glass, protected as if they are museum-quality pieces of art work. And in 2014, when a California vandal shattered the protective glass and defaced the Banksy pieces with his own aerosol spray can, the man, David Noll, was promptly charged, prosecuted and fined around $10,000, which was paid to the building owners so they could restore the Banksy paintings.

Read more Reference: Salt Lake City Weekly
---
How Do You Find a 'Lost' Masterpiece?

The statue joins the list of other so-called lost Renaissance and Baroque art to surface in the past few decades, including a statue by Michelangelo and apainting by Artemisia Gentileschi, one of the few known female artists of the Baroque period. In 2011, experts even unveiled a lost painting by the original Renaissance man, Leonardo da Vinci.
These pieces weren't "lost" because they were buried underground or hidden in secret chambers. In cases like the Donatello statue and the da Vinci painting, they were already part of an art collection. Though Donatello and da Vinci were historically known to have made works that looked like these, the statue and painting themselves were thought to have been made by other artists.
So, how did experts rediscover them?
Read more: Reference: National Geographic
---
Abstract reality: Why VR can learn from fine art
If someone tries to tell you that computer games aren't art, then you might want to introduce them to Iain Nicholls. A student of painting at the Royal College of Art in the early 90s, Nichols has moved from one form of entertainment to the other with his skills as a creator of landscapes slipping between the actual and the virtual.
Now back in the gallery, he's switched the paint brush for the mouse and made VR the canvas with his Oculus Rift-powered installation at London's Herrick Gallery known as Veil.

Saying what can it do for galleries and this and that is the wrong way of thinking about VR. It's going to do its own thing
More than some artist trying to get noticed with an on-trend, new medium, Nicholls's professional experience in both camps allows Veil to pose an unbiased and interesting question of one of the most talked about wearable technologies of the day - what can art get out of VR or, as it turns out, what is it that VR might actually learn from fine art?

Read more, Reference: Wareable
---
The pictures and article above shows again the effectiveness of art and it has a giant power for the individual. But it is even more for mankind, I think. Yes, it is as I have written many times the largest social phenomena. The only thing that has a genuine bearing in our civilization. Read the full story above and enjoy the pictures.
At the same time it strikes me; there are worldwide organizations in the most amazing phenomena, but why is there no global Non Profit Organisation or even a Global political organization in the arts and culture?

Maybe you have an answer? Welcome to comment this at "Worldwide Time Out©". Can you develop the idea? I think it would become an organisation with giant political power that will connect all countries. Not only that, it might even getting the world to move in a different direction. I think that we are about to reach a point where the world should take time out and then reunite. Arts and Culture is probably the only social phenomena that can reunite the world.
Make your comments here and Let the world know what you think
Bender
---
Damien Hirst's Private Museum Launches With John Hoyland Solo Exhibition
Damien Hirst's much anticipated new private museum opens on Tomorrow with a  solo exhibition of works by John Hoyland (1934–2011) – one of Britain's leading abstract painters – will inaugurate Damien Hirst's Newport Street Gallery, which opens in Vauxhall, south London on 8th October 2015. The Newport Street Gallery is a free, not for profit arts center developed at a personal cost of £25 million pounds, ($37.9 million). It will showcase more than 3,000 pieces held in the artist's personal collection, including major works by , Giacometti, Picasso, Bacon, Koons, Prince, Warhol, and the work of several YBAs.

Reference: ArtLyst


---
Well, what do you say? How has he done, what has he done? How is it possible in today's art world to reach such a huge success? Anyone who knows or understand, please tell me.

Bender

---
Art Therapy Is More Than Just Making Nice Pictures
Anyone who has ever put pen to paper, crayon to coloring book, or hand to wet clay knows the healing powers embedded in such creative endeavors. More than just a pastime, art can be an escape, a stimulus, a war cry or a tranquil reprieve.
Art therapy, defined as "a form of psychotherapy that uses art media as its primary mode of communication," revolves around this principal of art's immense power. Open to children and adults of any background and experience, the still-evolving field explores modes of expression, understanding and healing that occur when paint touches canvas. While too many schools today run under the assumption that art is extraneous, a diversion from traditional academic subjects, art therapists know better. They know that art has the potential to change lives, and, even to save them.
Reference: HUFFPOST ARTS & CULTURE
---
Once again, we see how the power of the arts channels and releases our inner potential and has a healing effect.  If we see art therapy as an "instant" remedy we can also see art as a preventive phenomenon reducing ill health in the future.  We are often visiting galleries, museums, buying art, collecting and actively looking at fine art paintings and abstract art paintings.....exploring it. Through these actions we will learn more about ourselves and life.
I know that each and every person that is reading this is capable of becoming more effective in their practice. I don't know if they've already decided to do that or not in their heart of hearts, whatever that means.
But I do know that just as soon as they begin to practice a little more, the results will start to show. It's just one of those things that can't be helped can it? The more you practice, the better you get. The better you get, the more you enjoy it. The more you enjoy it, the more you tend to do it, - for you life.

Bender
---
Mesquite Kids "Get Smart With Art"

Although some may regard art education as a luxury, simple creative activities are some of the building blocks of child development," stated Grace Hwang Lynch in an article published on the PBS Parents web site.
Studies show that there is a correlation between art and other achievement. A report by Americans for the Arts states that young people who participate regularly in the arts (three hours a day on three days each week through one full year) are four times more likely to be recognized for academic achievement, to participate in a math and science fair or to win an award for writing an essay or poem than children who do not participate" Lynch said in her article.

---
I love this Get Smart With Art initiative. I have for several years been campaigning for children as early as possible should be given opportunities to meet art in various forms. Get Smart With Art (what a ingeniously title) initiative leads, or should lead, to all adults who work with children and art, also introduces children to the culture topic. That is, we live in an often incomprehensible world, which often makes life pretty abstract . By also linking together Our Civilization's Largest and Most Important Social Phenomenon Through Every Category Of Human Creation Worldwide - Arts & Culture - it will most likely show how concrete it is to Our Future (Human) Development.

Bender


---

Alexander a Budding Young Artist
---
---
Fine Art - Abstract Art - Culture & Science

¤ Fine art is a visual art created primarily for beauty and  intellectual purposes and judged for its meaningfulness.

¤ This form however, doesn't only include visual paintings, but sculptures, drawing and poetry as examples.  It  includes a type of art form from around the 17th century on.

Fine art how to understand it, is about the creation of visual arts which involves painting, sculpting and drawing. Today, thanks to museums and collectors, there are over one thousand drawings by Rembrandt which have been preserved.

For this to be seen as fine art it needs to qualify; so it needs to be graphics, a painting or a drawing, decorative art or photography.  It can be a complete and polished piece of work or it can be a rough sketch or drawing in pencil or charcoal.

¤ It must be an expression in the field of art and conceived according to aesthetic principles.

An Art Form Depicting Society Accurately
Although many of the newer forms of art are a mixture of different genres, this  form at that time until today is essentially for aesthetic purposes.  A purpose of  the work of some of the artists was to also capture society accurately.

¤ The history of this dates centuries back, backed up by findings of rock paintings, ancient sculptures from cavemen days and even further back.

The lifestyles of cavemen; their hunting and interaction with nature was depicted in their art. To this end this type of art is imagining what the subject means to the artist and then having the means and skills to transfer it onto a painting.


---
Dear Kenth!
Thank you for the wonderful book that contained your art, as well as the art of many others. Very interesting I love your work.
And thanks for the two ties as well, very colourful.

Wish you all the best with your work.
Jack Canfield
Co-author of the Chicken Soup for the Soul Series Mr. Canfield has sold over 500 million books and had 47 titles on the best-selling list
---
"It is not that often that an artistic talent like Kenth Bender is shows up and gets recognized inside and outside Scandinavia.
Kenth a gifted and talented artist known to all of us who have been exposed to the art of Kenth.   Having turned his talent into writing, decorating and allowing to have published a book teaching young people Art and Culture in a language that is understood and is comprehended in an instrumental way and is illustrated is hard and ambitious and not easy.  Kenth has passed this test with flying colour and we salute him for his efforts and his results.
Kids understand when told in a language they relate to.   We can all enjoy the result and share the moment and hope this is the first of several books and in the highest traditions of Swedish children book culture for which Sweden is well known worldwide.
Art Nordic
Denmark
Boi Wynsch
Sr. partner"
---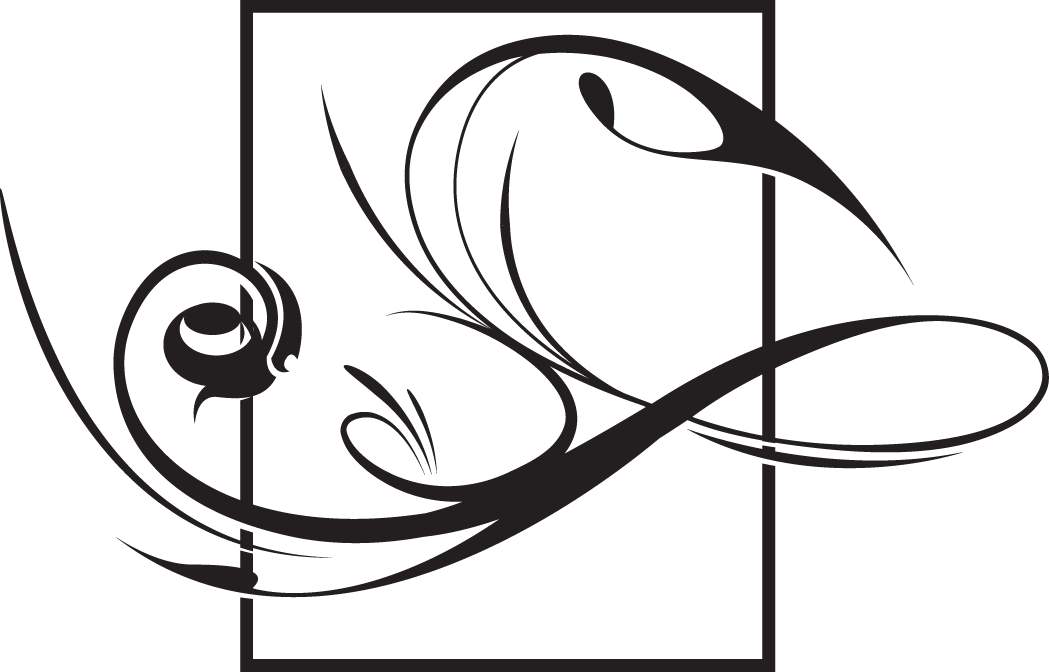 Bender´s Friends Next©

When you want a memorable celebration that your friends will talk about for years, then sign up to the right for a hand-clapping, foot-stomping, rip-roaring, good time.

Yes it has been a fantastic journey during this 2-3 short years. Want to join the onward journey, it will most likely be even better. Perhaps you are eager to be part of this adventure.
Join Bender´s Friends Now!





---
Award Winning Artist & Published Author
Sweden

Author of the Illustrated Children´s Book
Title: Art Rocks - Simon and Sophie Meet The Sculpture That Comes Alive
Theme: The Capable Child For Life


Latest stories on arts and culture
www.artregular.com

Contact
---

---
A Blend of Abstract art, Fine Art and Culture Informs and Inspires - Write a Post About Abstract art, Fine Art and Culture in Your Country - Inform and Inspire!
Yes please, I would appreciate If you write about and share your thoughts about abstract art, fine art, art & culture, art and science in your country, state, city, region,block,neighbourhood etc. Write about it in general or a specific story about It! Share it with the visitors and the world.

Your story will appear on a Web page exactly the way you enter it here.

TIP: Since most people scan Web pages, include your best thoughts in your first paragraph.
What Other Visitors and Participants Have Said
Click below to see contributions from other visitors and participants to this page...

---
Table of contents