---

fine art painting - abstract art painting -
art in europe - asia - south & north america


When you are looking behind the "surface" beyond "the image", 
you will find the fine art painting fertilized and emerges.
---
---
Dear Political and Religious Leaders Around the World
– Now Is The Time For The World To Take Time Out!
With thousands of years of experience, trial and error, it seems still not clear to mankind that we are capable enough to carry different political and religious persuasions, in the world. A politics or religion with sufficient capacity to participate or contribute to solving world conflicts. It is a sad stagnant in our civilization.
Politics or religion that does not have the inherent power of mankind's common development. Politicians, religious leaders, or individuals seem to have difficulties in resolving conflicts in their country or within their own culture. Cultural differences and ethnic groups appear to be more interested in preserving their own interpretation of culture, elevating it to the "truth" of mankind, than to share, try to understand, face and accept other established cultures, which of course is part of our civilizations development.
Ethnic tensions and conflicts follow one another and are often completely incomprehensible. And mankind leans back and wait for the politicians or religious leaders they once chose as a representative, or forced to choose - to solve the issue?
Watered-down political and religious compromises played for the world audience and viewers and confirmed by the "lukewarm" handshake on the world's television cameras. Repetition compulsion has no limits. With its own air armada implemented new tours and theater performances around the world.
What are politicians and religious leaders try to show, and for whom? One culture's "true intentions" sweep by the host culture's closed eyes and ears. And this goes on and on. Adults people on a level with adolescent mental not yet mature outfit. The world's political, as well as religious fundamentalist leaders, alien to democracy and human development, repeating the same folly again and again and think they will get different results, -as Einstein put it. Hello world political and religious leaders, it is time that the world taking time out.
In the cradle of civilization searched people first community to survive. Then they pulled apart, presumably for the same purpose, to find alternative and perhaps better living conditions. At that time there were no politicians, government ministers, prime ministers, presidents, dictators or religious fundamentalist leaders. No leader had the compulsion that, at all costs, must persevere their own perception and interpretation of the world and people's living conditions. Disguised as, - for their own good. As if there would be an objective reality. Instead confirms the subjective reality expression.
But it did not take long before this human phenomenon began to crack. Before the self-appointed or elected person was appointed "leaders" with the likely official purpose of keeping the group together. The impressions today are obvious.
Political parties and religious directions, repeating their "truths" through brain washing and claims that voters and supporters cannot get access to certain political, religious and/or human desires. Access is offered only by selected "truths".
That is how these leaders act when they do not want their own supporters benefit from a specific development. That is how these leaders act when they want to cultivate a sense of security and safety in the hope not to be seen through, because security is false. It is time that the world taking time out.

There is obviously a strong footprint since the beginning of time. The impression from the early societies we call today ethnic groups or cultures. How civilized is this civilization?
Different cultures as a matter of course brings the "culture" wherever they are in the world. They also seem to expect to host cultures should accept this as a given.
Of course there are cultures that never would think to intrude in another culture with less than trying to adapt to the culture they want to belong and integrated.
Humanity can hardly beat their chests and say that we have developed in this respect in a direction that is desirable. But, mind you, friend of enlightenment, we should perhaps be satisfied, it could have been worse. On quite rightly perhaps we can argue that what we today call civilization, does not seem to be particularly civilized.
What remains? What's available with a historical bearing capacity for joint opportunities to unite around and that ties us together instead of "away" from each other? What is now taking place on the planet, is that the same as "the world," our common civilization? Of course not, but it's easy to be led into the mazes and dead-end labyrinths.
We live in a media journalism across the world whose view and focus seems to be the only "true" and legitimate depiction of the world.
The news media choose to fill, depict and produce their news as if it is the humanity asks, what is worth to be considered news. BUT, it's not the world! It is not the world people live in. But that's the sad part of the world, too many people live in. It is therefore important that this part of the world portrayed.
Is this the media's subjective interpretation of how the world looks, not for a moment. It is conscious choices in all media, and this is considered to apparently be the most important to convey to TV viewers. A question: Have the media themselves questioned how this could affect people all over the Earth?
Why is it considered so important to portray this in news journalism? Have someone in charge ever considered the idea, 50/50? What a wonderful world.

One more time: What remains of our civilization of the historical roots? How can the various political and religious cultures focus on to meet, instead of increasing the distance? How can the focus be on the "to" it´s desirable, instead of "away from" the need to avoid?
What civilization has to offer that could lead on to something for the common development? Maybe something in different forms and manifestations has been available for several thousand years. What do we have that could be an example of which can support a new wave where the world can meet and gather around? 
For humanity and civilization, art and history is available. The world has artists today, for the continued development!
Yes, and it started somewhere in the prehistoric era, or as Wikipedia puts it; "The art Mesopotamia refers to the art created in and around Iraq today, the so-called Fertile Crescent, in ancient times. It is a period of over 3000 years that includes an almost incalculable number of ethnic groups that succeeded each other in the role of controlling the area. The Sumerian, Akkadian, Hittite, Hurrian, Babylonian, Assyrian, Persian, and contributed to the cultural expression that underpin today's art, visual arts, architecture and literature, both in Europe and in the Middle East. "
Humanity has access to art everywhere and the world has artists in all its manifestations!
We have galleries across the world, there are museums, art collectors, art magazines, journalists and writers who write about art. We have art critics and consultants. There are millions of art lovers among the general public. There are politicians who love art, religious leaders who love art. It is closer to the future. Announce that you join?
Let us begin!
Bender 
---

Please make your comment. Sign up it´s free.
---
Artists as Solopreneurs

How Solopreneurs Can Ignite Their Content
New video page here
---
Awarded "First Prince of Salinas Art Critic Award 2016"
<The Evaluation Commission of "First Prince of Salinas Award 2016" is
honored to confer You this prestigious award in recognition of your
artistic achievements>.

Prof. Dr. Dr. Salvatore Costantino
              Chief of artistic-scientific Board Studio Byblos IPH
Italy

---
Art in times of conflict
Yasmin Jahan Nupur was born in the Bangladeshi coastal town of Chittagong in 1979. After completing a master's in painting from the University of Chittagong in 2004 and working as a visual artist, she is now a full-time art practitioner, doing sketches, installations and performances. She has seen the Bangladeshi art landscape change in the past two decades, reflecting the social and political changes that have shaped the country—and the conflict is evident in her art. At the third edition of the Dhaka Art Summit in February, Nupur's performances will seek an equilibrium between body, mind and physical space. 

Read more, reference: Live Mint

---
Meet the British art director hoping to spark a revolution within Italy's museums
James Bradburne runs the Pinacoteca di Brera in Milan and hopes to eliminate the inefficiency which pervades Italy's galleries.

In the corridors of Italy's magnificent but tired and old-fashioned museums, a British art director is trying to spark a quiet revolution.
James Bradburne, who was recently parachuted in by the Italian government to lead the Pinacoteca di Brera in Milan as part of a historic shake up of the museum sector, has launched a crusade against the bureaucracy and inefficiency that pervades the country's galleries.
Its Renaissance masterpieces, resplendent Baroque architecture and Roman artifacts are some of the finest examples of Europe's cultural heritage, but now Mr Bradburne, 60, has vowed to use his "crusty Anglo-Saxon pragmatism" to cut through red tape and show off Italy to its full potential.
Read more, reference: Telegraph
---
Researchers Observe Effects of Art on the Brain
When it comes to art, beauty may be in the eye of the beholder, but some scientists now are looking for it in bursts of brain waves.
Seeking a biological basis for our response to art, researchers from the University of Houston recorded the electrical brain activity from 431 gallery visitors last year as they explored an exhibit of works by conceptual artist Dario Robleto at the Menil Collection, near downtown Houston. In the low-voltage sizzle of so much neural buzz, the scientists are trying to find how our brains mix sensory impressions of color, texture and shape with memory, meaning, and emotion into an aesthetic judgment of artworks that, at their best, can be both universal and intensely personal.
Read more: Wall Street Journal
---
'Very good for your brain' -- Art activities reconnect the creative side
Many of us remember swirling watercolor wells into muddy brown pits and sculpting creatures out of clay when we were kids.
But really think — when was the last time you picked up a marker, pencil or even a paintbrush and let your creativity run wild?
If you can't recall, it may be time to participate in the growing trend of encouraging adults to again tap into their artistic side.
"Art is important because any time we create something it opens up the right side of the brain," said Valerie Saxer, of Janesville.
Saxer, a professional artist, seeks to share her love of painting and inspire adults by hosting "Monet to Gogh" painting parties.

Read more Reference: Beloit Daily News
---
This is yet another sign of the greatness of art and there are quite a number of research studies done over the years confirming how art helps the individual to continue to develop.

Bender

---
Paint Misbehavin'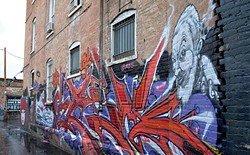 When a documentary film about the graffiti artist Banksy was screened during the 2010 Sundance Film Festival, Banksy himself, spray paint can in hand, took a little tour of the mountain town's walls.
The images he left behind have since been shrouded in glass, protected as if they are museum-quality pieces of art work. And in 2014, when a California vandal shattered the protective glass and defaced the Banksy pieces with his own aerosol spray can, the man, David Noll, was promptly charged, prosecuted and fined around $10,000, which was paid to the building owners so they could restore the Banksy paintings.

Read more Reference: Salt Lake City Weekly
---
How Do You Find a 'Lost' Masterpiece?

The statue joins the list of other so-called lost Renaissance and Baroque art to surface in the past few decades, including a statue by Michelangelo and apainting by Artemisia Gentileschi, one of the few known female artists of the Baroque period. In 2011, experts even unveiled a lost painting by the original Renaissance man, Leonardo da Vinci.
These pieces weren't "lost" because they were buried underground or hidden in secret chambers. In cases like the Donatello statue and the da Vinci painting, they were already part of an art collection. Though Donatello and da Vinci were historically known to have made works that looked like these, the statue and painting themselves were thought to have been made by other artists.
So, how did experts rediscover them?
Read more: Reference: National Geographic
---
Abstract reality: Why VR can learn from fine art
If someone tries to tell you that computer games aren't art, then you might want to introduce them to Iain Nicholls. A student of painting at the Royal College of Art in the early 90s, Nichols has moved from one form of entertainment to the other with his skills as a creator of landscapes slipping between the actual and the virtual.
Now back in the gallery, he's switched the paint brush for the mouse and made VR the canvas with his Oculus Rift-powered installation at London's Herrick Gallery known as Veil.

Saying what can it do for galleries and this and that is the wrong way of thinking about VR. It's going to do its own thing
More than some artist trying to get noticed with an on-trend, new medium, Nicholls's professional experience in both camps allows Veil to pose an unbiased and interesting question of one of the most talked about wearable technologies of the day - what can art get out of VR or, as it turns out, what is it that VR might actually learn from fine art?

Read more, Reference: Wareable
---
The pictures and article above shows again the effectiveness of art and it has a giant power for the individual. But it is even more for mankind, I think. Yes, it is as I have written many times the largest social phenomena. The only thing that has a genuine bearing in our civilization. Read the full story above and enjoy the pictures.
At the same time it strikes me; there are worldwide organizations in the most amazing phenomena, but why is there no global Non Profit Organisation or even a Global political organization in the arts and culture?

Maybe you have an answer? Welcome to comment this at "Worldwide Time Out©". Can you develop the idea? I think it would become an organisation with giant political power that will connect all countries. Not only that, it might even getting the world to move in a different direction. I think that we are about to reach a point where the world should take time out and then reunite. Arts and Culture is probably the only social phenomena that can reunite the world.
Make your comments here and Let the world know what you think
Bender
---
Fine Art - Abstract Art - Arts & Culture
¤ Fine art is a visual art created primarily for beauty and  intellectual purposes and judged for its meaningfulness.

¤ This form however, doesn't only include visual paintings, but sculptures, drawing and poetry as examples.  It  includes a type of art form from around the 17th century on.

Fine art how to understand it, is about the creation of visual arts which involves painting, sculpting and drawing. Today, thanks to museums and collectors, there are over one thousand drawings by Rembrandt which have been preserved.

For this to be seen as fine art it needs to qualify; so it needs to be graphics, a painting or a drawing, decorative art or photography.  It can be a complete and polished piece of work or it can be a rough sketch or drawing in pencil or charcoal.
& CultureIt must be an expression in the field of art and conceived according to aesthetic principles.

An Art Form Depicting Society Accurately
Although many of the newer forms of art are a mixture of different genres, this  form at that time until today is essentially for aesthetic purposes.  A purpose of  the work of some of the artists was to also capture society accurately.

¤ The history of this dates centuries back, backed up by findings of rock paintings, ancient sculptures from cavemen days and even further back.

The lifestyles of cavemen; their hunting and interaction with nature was depicted in their art. To this end this type of art is imagining what the subject means to the artist and then having the means and skills to transfer it onto a painting.


---
Dear Kenth!
Thank you for the wonderful book that contained your art, as well as the art of many others. Very interesting I love your work.
And thanks for the two ties as well, very colourful.

Wish you all the best with your work.
Jack Canfield
Co-author of the Chicken Soup for the Soul Series Mr. Canfield has sold over 500 million books and had 47 titles on the best-selling list
---
"It is not that often that an artistic talent like Kenth Bender is shows up and gets recognized inside and outside Scandinavia.
Kenth a gifted and talented artist known to all of us who have been exposed to the art of Kenth.   Having turned his talent into writing, decorating and allowing to have published a book teaching young people Art and Culture in a language that is understood and is comprehended in an instrumental way and is illustrated is hard and ambitious and not easy.  Kenth has passed this test with flying colour and we salute him for his efforts and his results.
Kids understand when told in a language they relate to.   We can all enjoy the result and share the moment and hope this is the first of several books and in the highest traditions of Swedish children book culture for which Sweden is well known worldwide.
Art Nordic
Denmark
Boi Wynsch
Sr. partner"
---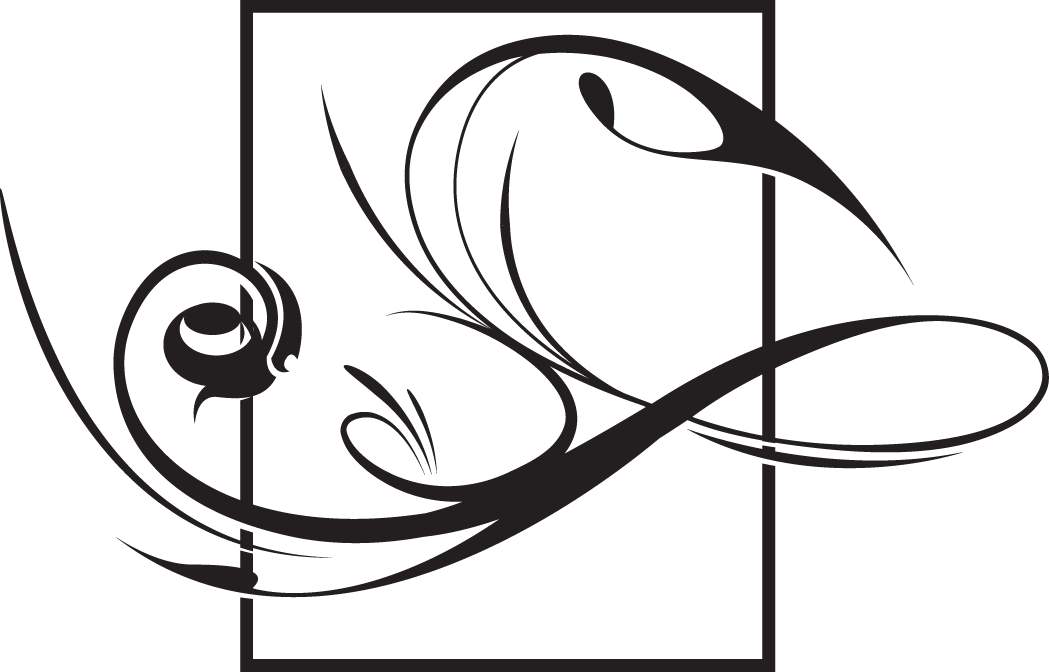 Bender´s Friends

When you want a memorable celebration that your friends will talk about for years, then sign up to the right for a hand-clapping, foot-stomping, rip-roaring, good time.

Yes it has been a fantastic journey during this 2-3 short years. Want to join the onward journey, it will most likely be even better. Perhaps you are eager to be part of this adventure.
Join Bender´s Friends Now!





---
International Award Winning Artist & Published Author
Sweden

Author of the Illustrated Children´s Book
Title: Art Rocks - Simon and Sophie Meet The Sculpture That Comes Alive
Theme: The Capable Child For Life


Latest stories on arts and culture
www.artregular.com

Contact
---

---
A Blend of Abstract art, Fine Art and Culture Informs and Inspires - Write a Post About Abstract art, Fine Art and Culture in Your Country - Inform and Inspire!
Yes please, I would appreciate If you write about and share your thoughts about abstract art, fine art, art & culture, art and science in your country, state, city, region,block,neighbourhood etc. Write about it in general or a specific story about It! Share it with the visitors and the world.

Your story will appear on a Web page exactly the way you enter it here.

TIP: Since most people scan Web pages, include your best thoughts in your first paragraph.
What Other Visitors and Participants Have Said
Click below to see contributions from other visitors and participants to this page...

---
Table of contents