Fine Art - Resources
Art resources
- valid and reliable content!
Welcome to Fine Art Resources
My ambition and intention are that the links below will be valid and reliable art resources of content for you as a visitor.
---
If you are not interested in
retractable banner stands NYC
, then you have already missed a lot.
---



Happy Family Art
This is a place where you will find art and craft ideas, free art lessons,
illustration services, original artwork, crafts and mosaics.
Happy Family Art


---
---
Art Paintings
---
Oil Paintings - Home Page | Oil Paintings By Artist: Simon Chilcott
Oil Paintings - landscape seascape modern contemporary oil paintings, abstract art, Artist Simon Chilcott is an English born artist who lives in England.

---

Artists - Art Lovers - Art Collectors - Art Dealers - Gallerists
YOU WERE BORN TO SUCCEED Too!
Our motivational program will take you there
---

---
---
•
Pooler-Georgia-HOMEPAGE
Use this beautiful Website to find everything!.. Beginning in Pooler, Georgia: Local history, employment, hotels, news, wildlife, kidz zone, games, fine arts, featured artists, Webmaster resources, link exchange, fun fringe topics & so much more!
Website:
http://www.pooler-georgia-homepage.com
---
Want to Learn How To Draw?
Drawing Pencil Sketches is a Great Way to Start!

Jon Mumford, artist

---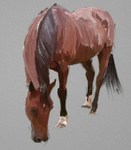 Nick Warren, artist
---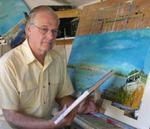 Modern-Art and painting landscape.
Start mixing paints in modern colours.
True primary colours magenta, cyan and yellow and why it helps to understand colour. Why artists have used red, blue and yellow as primary colours.
Peter Tarrant, artist
---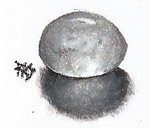 Explore oil pastels with Robert Sloan - product reviews, history, techniques, basic drawing and more. This modern medium is powerful, versatile and inexpensive for beginners but fully archival in artist grade. Pablo Picasso enjoyed using oil pastels in mixed media paintings, but you can also create powerful realism, Impressionism or any style you like. The site includes use of thinners, tools, blending and sgraffito techniques.
Picture: Artist Robert Sloan

---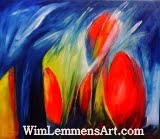 Wim Lemmens Art
Wim Lemmens Abstract Art Gallery, Abstract Oil Paintings And Sculptures. You arrived in a world where abstract art dominates the life of Wim Lemmens. A Dutch professional painter and sculpter sharing his work in his online art gallery.

Picture: Artist Wim Lemmens, Tulips


---
Want To Learn How To Draw?
Drawing Pencil Sketches is a Great Way to Start.


---

Peter Clements Art
Offers you a discussion on pencil art, tutorial videos on drawing techniques and practical applications. Including a study on artistic creativity and initiative art.

Picture: Artist Peter Clements, Pencil art.
---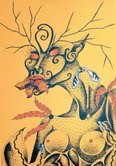 Art and Illustrations
with a dark, strange, & sensual edge. My art is largely figurative with cryptic yet bold elements. I work in a wide range of mediums including; watercolors/ink, graphite & pen, markers, and acrylics. ACEO/ATC & handmade art books too. Original and commissioned art is avalible. Urban Gothis Fantasy, drawings, paintintgs, &illustrations, with dark fantasy, urban decay, & graffiti themes.

Picture: Artist Amber Winkelmann, Voodoo nymph.
---
Easy Oil Painting
Learn how to paint photo realism the easy way! This 400 year old technique will simply amaze you! For Free! Come on give us a click!

Picture: Artist Delmus Phelps, White rose.
---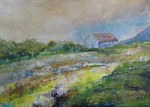 Exploring Landscape Painting
Capturing the beauty and essence of a landscape is very exciting and rewarding. So why consider creating a landscape painting?
You may be new to painting or more experienced. I encourage you to come on a journey of discovery. Together lets explore the fascinating and addictive world of landscape painting!

Picture: Artist Marion Deacon, Manorfarm.


---
Show Your Own Art Gallery
Are you looking for a market place for your paintings and drawings? Our on-line art gallery is open to every artist worldwide. Become a member and create your own portfolio in a few simple steps. We also have facts about Famous Artists and much more. Welcome in!
---
Back from Fine Art Resources to Fine Art

---
---