- fineart -
"fineart is art developed primarily
for aesthetics or beauty, distinguishing it from applied art"

---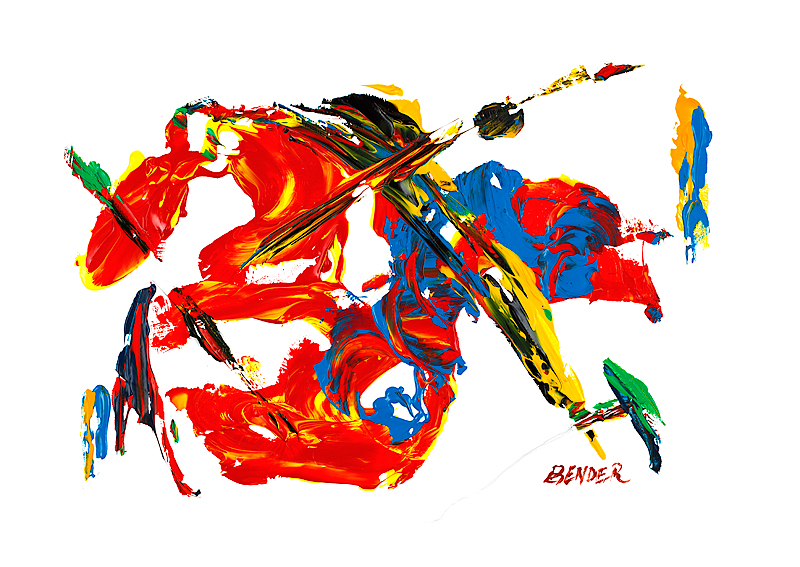 Fineart - a Definition
"In European academic traditions, fineart is art developed primarily for aesthetics or beauty, distinguishing it from applied art, which also has to serve some practical function, such as pottery or most metalwork.
Historically, the five main fine arts were painting, sculpture, architecture, music, and poetry, with performing arts including theatre and dance. The old master print and drawing were included as related forms to painting, just as prose forms of literature were to poetry. Today, the range of what would be considered fine arts (in so far as the term remains in use) commonly includes additional modern forms, such as film, photography, video production/editing, design, and conceptual art." (Wikipedia, fine art, 2019).
Opera | Politics | and European Culture
Fineart | OPERA
The Italians who invented the opera were looking to recreate the theatre of the ancient Greeks—dance, music, words, and spectacle in the setting of a communal festival. The fact that song can unlock strong emotions has been key in the ability of this form of art to speak across national and linguistic boundaries.
Video: Prof Axel Körner - Opera, Politics and European Culture
Over time opera has become associated with European culture. The way it is created and performed are a prime focus of a nation's cultural identity, but at the same time, one that communicates internationally. Although an opera house belongs to its town and region, it is visible to the world.
Opera is a total art form which joins drama, poetry, singing, plastic arts and sometimes dance. In each work, all the components of opera combine their expressiveness, and this makes a performance an extraordinary show. It monopolizes the hearing, sight, sensibility and imagination of its audience, where all human passions are at work.
The script of an opera can be an original creation, sometimes written by famous poets and novelists, but often it is an adaptation of novels, tales or plays. The subjects developed vary—craving for power, infidelity, forbidden love, revenge, ancient myth, war, or historic events.
With these subjects, opera exists in a world where human passions explode. Often the plot has to do with love, tragedy or death. Many times, the characters are torn between what they feel and duty, face extraordinary situations and are carried away by heightened feelings
This burns them and leaves them to commit acts of violence and sometimes to death. In opera we find courage, enchantment, love at first sight, suicide and murder. The endings find people punished for their crimes, others find redemption or are stricken with remorse, and sometimes there is a happy ending.
Art affects our perceptions and emotions. We are not merely animals because of our ability to perceive and then respond with emotion or reason. We don't just react to stimuli, but we take information through our senses and process it in different ways.
In this way we change by what we are exposed to—what we see, what we hear, and what we feel. What we see and share on an everyday basis can have a great effect on us, so art can have a radical effect on our emotions and reasoning process. Art in all its forms—music, literature, drama, visual art—enters our perception and the memories become permanent.
In the beginning, our brains were programmed to use this system. As humans, our survival and our abilities to develop and learn all depends on our receptivity to stories and how various ideas are presented. The human brain learns how to speak a new language, follow maps, follow instructions, learn emotions and be more empathetic. Art takes all the above skills to a whole new level. Art can really inspire us and change the way we think.
Do you know what our minds are full of? Memories and personal affinities. Take one piece of art and show it to 100 people. Each mind is going to react differently to that one piece of art. When looking at the art, one individual may feel inspired spiritually, while the next may pick up some negativity from it. It is also possible for another individual to feel indifferent. There is no denying the fact that people are complicated, and our opinions will always vary.
Some artists create to express their perceptions or emotions, while others attempt to change our emotions. Rivera created heroic murals in order to inspire people to see their life as important and to inspire each individual to fight for the justice of all people.
As we see fine art is something that feeds our souls. It inspires us. It allows to think critically. And more importantly, it has a powerful effect on cognition and mind/body. Fine art is for everyone!
Video: RETNA: From Graffiti To Fine Art | A Kennedy Center Digital Stage Original
"Something wants to come out." In this intimate portrait, RETNA talks about his creative process and the dynamic career that's led to collaborations with Justin Bieber, Louis Vuitton, and now, Washington National Opera.

Oil on canvas
Oil painting | Description, History, & Facts
"Oil painting, painting in oil colors, a medium consisting of pigments suspended in drying oils. The outstanding facility with which fusion of tones or colour is achieved makes it unique among fluid painting mediums; at the same time, satisfactory linear treatment and crisp effects are easily obtained. Opaque, transparent, and translucent painting all lie within its range, and it is unsurpassed for textural variation.

Artists' oil colors are made by mixing dry powder pigments with selected refined linseed oil to a stiff paste consistency and grinding it by strong friction in steel roller mills. The consistency of the colour is important. The standard is a smooth, buttery paste, not stringy or long or tacky. When a more flowing or mobile quality is required by the artist, a liquid painting medium such as pure gum turpentine must be mixed with it. In order to accelerate drying, a siccative, or liquid drier, is sometimes used. (Encyclopaedia Britannica, 2019).

Acrylic on Canvas
Acrylic painting
"Acrylic painting, painting executed in the medium of synthetic acrylic resins. Acrylics dry rapidly, serve as a vehicle for any kind of pigment, and are capable of giving both the transparent brilliance of watercolour and the density of oil paint. They are considered to be less affected by heat and other destructive forces than is oil paint.
They found favour among artists who were concerned about the health risks posed by the handling of oil paints and the inhalation of fumes associated with them. Because of all these desirable characteristics, acrylic paints became immediately popular with artists when they were first commercially promoted in the 1960s. Notable 20th-century artists who used acrylic paint include Pop artists Andy Warhol and Roy Lichtenstein, Op artist Bridget Riley, colour field artists Mark Rothko, Ellsworth Kelly, and Barnett Newman, and British artist David Hockney.(Encyclopaedia Britannica, 2019).
The Fine Art Society
"The Fine Art Society are art dealers based in London and Edinburgh. Established in 1876, the gallery is one of the oldest fine art dealers in the UK, and has historic links to many of the most influential British artists of the 19th and 20th centuries. Currently based in Michelin House, South Kensignton, the London branch of the company, specializes in British art from 1900 onwards, providing valuations and private treaty sales to collectors from around the world. Similarly our Dundas Street branch in Edinburgh's New Town, specializes in Scottish art from 1700 onwards." (The Fine Art Society, 2019).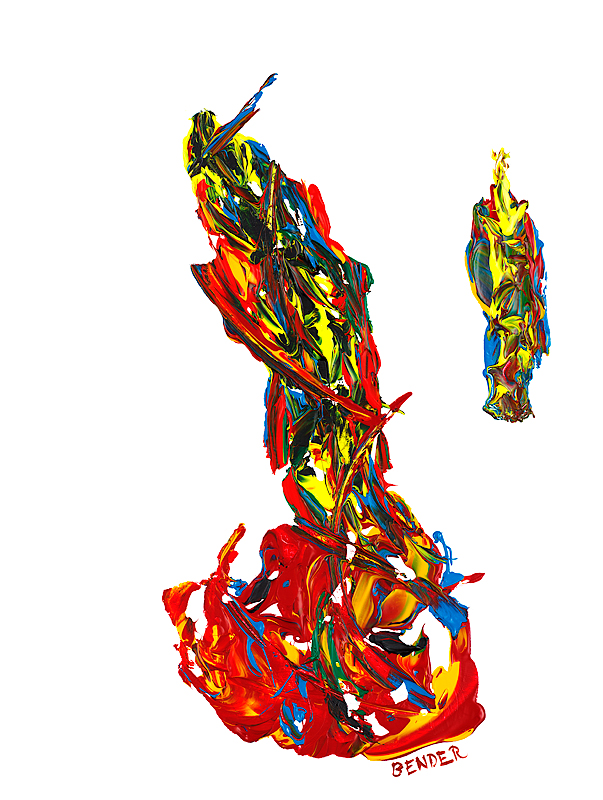 Arts and Society
"ARTS AND SOCIETY is a global movement of artists and of projects that aims to gather creative and artistic projects from around the world, using the Arts, culture and creativity to impact society in all issues or matters of life.
Arts, Cultures and Creativity are fundamental tools in education, in learning, in improvement and in innovation, in resistances and in the fight against ignorance, collaborating with scientists, educators, scholars, and ecologists towards a global change." (Arts and Society; CO-Founders; ICPHS, UNESCO, GCAC, MÉMOIRE DE L'AVENIR, 2019).
Mosaic as FineArt
Mosaic, are made from small pieces of glass and stone called Tesserae. It is also a very common form of fine art and very well celebrated. The artist who performs this kind of art is called a mosaicist. The most famous mosaic is that of Christ Pantocrator found in the Hagia Sophia in Rome. 'Mosaic Art Now', 2019, are talking about Post-, Neo-, and Non-Mosaic and ask a couple of relevant questions. Let us take a look at Mosaic Art Now.

Video: Mosaic Art
Calligraphy as Fine Art
This form of fine art involves using fancy lettering to bring out aesthetic beauty. . "The Art of Calligraphy Writing in Modern World. What need does calligraphy still posses in the digital age", (Art Fuse, 2019).

Panel Discussion, "Calligraphy as a Fine Art," from The Grolier Club on Vimeo.
The art of sculpture
is forming a three-dimensional form of art that is tangible. Most sculptures were larger than life, but also small ones are found in some periods of art. Conceptual art, architecture, theater and dance are also considered to be part of fine art. The definition of the word fine art is therefore varied, and it depends on the intended purpose. Lucy Bleach, Head of Studio (Sculpture) let us know; "Contemporary Sculpture is a truly inter-disciplinary practice. Artists explore an incredibly diverse range of materials, processes and approaches to realise exciting and powerful modes of practice." (School of creative arts, University of Tasmania, Australia).

Video: Optical Glass Sculptures by fine art glass artist Jack Storms - The Glass Sculptor
Art Photography 
There are many forms of photography including photojournalism that differ from fine art photography. This form of photography strives to show the image from the artists' point of view and is not simply a presentation of an image

Video: The Evolution of a FineArt Photographer | Lori Nix
The Relation Between Music and Painting
"The environment we experience influences our creative process. When we experience variations in lighting, colors on the walls, different smells, and different types of sounds, they evoke different feelings within us and in turn these sensory experiences invade our creative process. The sensory effects of music affects our painting process; I distinctly see how music plays out in my art and in the art of my students." Meghan Norton, online education manager of (Artists Network, 2019). 

Video: MUSIC PAINTING - Glocal Sound - Matteo Negrin
This leads us to the obvious connection between painting and other categories and genres within the art field. For example; "In the 60s artists and musicians teamed up with dancers and theater people to create happenings. John Cage, Robert Rauschenberg, Merce Cunningham and many others combined art-making and music making (in the case of Cage, no music! ) A fascinating time to look at how these collaborations set the stage for post modern art." (Incredible art, 2019). Making art, make meaning and connection - incredible arts.

Video: 100 Famous Painters and Their Studios | Learn From Masters - 2 years of existence (HD)
Depicting Society Accurately
Although many of the newer forms of art are a mixture of different genres, this  form at that time until today is essentially for aesthetic purposes.  A purpose of  the work of some of the artists was to also capture society accurately. Here you can learn more about: "What is fine art degree?" Other interesting questions: "What can I do with a fine art degree?" or "How much does a fine artist make?"

Video: 500 Years of Female Portraits in Western Art
The Arts Society
"We believe that the arts have the potential to enrich peoples' lives. That is why we create opportunities to discover and support the arts of yesterday, today and tomorrow, wherever you are. Our grants support the development of skills in the arts and heritage." (The Arts Society, 2019). 

Art in International Relations
"Art can leave an impact on international politics by offering inspiration and perspective to relations between peoples of different nations and life experiences. It can furthermore "re-enchant" the world as humanity faces many critical challenges, such as threats to peace and security; widespread and massive violations of political, civil, social, and cultural rights; and the deterioration of the biosphere.
The most direct and easily perceptible contribution of art to international relations is of an instrumental nature, where art is deliberately used to obtain certain objectives such as awakening a sense of patriotism, or stirring people's emotions to take action against a perceived problem. Art also has an extrinsic value in international relations, where the knowledge, ideas, inspirations, and sympathies of international political relevance that can be derived from a work of art by the discerning reader, listener, or observer." (Oxford Research, International Studies, 2019).

Video: International Relations, an Introduction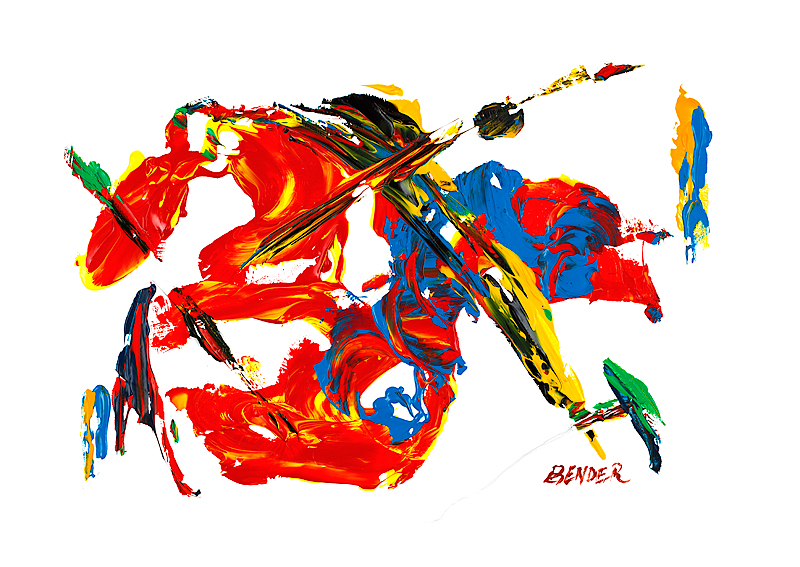 How can the Role of Arts and Culture reach International Relations and Diplomacy
"It is a great pleasure to be with you here today. As the head of the European Union National Institutes for Culture (EUNIC) in New York, I am delighted to welcome you all to our 41st official EUNIC Forum.
I want to thank the EU Delegation to the United Nations for hosting us and making this event possible.
I hope you'll agree with me that the Delegation in New York is a fitting venue to gather and explore the unique role art and culture plays in international relations and diplomacy, as a form of exchange to build trust, increase familiarity, and create positive perceptions between peoples and nations." (Medium.com, 2019)
"Institute for Cultural Diplomacy inc. (USA)
Founded in 1999 in the USA, the Institute for Cultural Diplomacy inc (ICD) is an international, not-for-profit, non-governmental organization with headquarters in the USA and in Berlin (since 2003).
The ICD understands that in an increasingly globalized world, in which people are able to travel and exchange information faster than ever before, the globe is becoming more integrated and there is a growing interdependency between nations, communities and individuals.
As a result, successful  intercultural interaction will undoubtedly become a major challenge for international relations in the 21st century.
In this regard, the ICD believes that inter- and intra-cultural relations can be strengthened and maintained through constant and on-going dialogue and exchange. These, in turn, lead to a better understanding and greater trust between nations and communities, prevent misunderstanding, improve communication and cooperation and help to reduce the likelihood of socio-cultural conflicts and disputes." (Cultural Diplomacy.org, 2019)

Fineart and the evolution
In this fine art area of art-categories and genres, at first we find fine art and the evolution ahead to contemporary art as well as from art history and its wonders, which dates way back around 10,000 – 1,000 B.C. as evidenced by sculptures, cave and rock paintings of our long gone ancestors. It would normally depict animals and human-like forms or outline of the primitive man equipped with arrows and spears, at a time when hunting was considered the primary source of food and essential for survival. Art has progressed from this primitive period and it would not take long before more sophisticated styles were introduced.

Video: Art Curator: Difference Between Fine Art and Contemporary Art - Jen Mergel Career Girls Role Model
"A couple million years ago, humans discovered fire, and in 1879 Thomas Edison manufactured a light bulb. Today we take both fire and electricity for granted—but these discoveries were never obvious, and though they were made millions of years apart from one another, they aren't completely independent, either; to get from one to the next, humans made crucial innovations that not only advanced the linear progression of science and technology, but opened our imaginations to what could be possible in the future. Art is no different." (Art Space, 2019).

As we approach the area of fine art and the evolution, we may first have to look more closely at the issue; 'What is art history?' "Art history might seem like a relatively straightforward concept: "art" and "history" are subjects most of us first study in elementary school. In practice, however, the idea of" the history of art "raises complex questions. we mean by art, and what kind of history (or histories) should we explore? Let's consider each term further. (Khan Academy, 2019).

Video: Paul Cézanne, Bathers Motif, Renaissance Pyramid - Origins of Modern Art 3
"The world's largest and most inclusive collection of modern painting and sculpture comprises some 3,600 works dating from the late nineteenth century to the present. It provides a comprehensive selection of the major artists and movements since the 1890s, from Paul Cézanne's The Bather and Vincent van Gogh's The Starry Night to masterworks of today." (Painting and Sculpture, MoMa, 2019).
Video: Vincent van Gogh - The Starry Night (1889)
Contemporary art
Throughout history, art has been a form of visual expression, dating back to the eighteenth century. The term art can mean a diverse variety of media, ranging from painting, drawing, sculpture, decorative arts, photography, printmaking, and installation. Although those are the traditional forms of art, art can also be expressed in a variety of other media such as pottery, basketry, enamelwork, glassware, stained glass, interior design, furniture, rug and carpet, floral decoration, lacquerwork, mosaic, tapestry, and metalwork.

Video: Modern vs Contemporary Art at the Armory | Art Guides
Visual arts range from aesthetic purposes to utilitarian purposes and therefore distinguish between the terms artist and artisan. An artisan is one who gives attention to the utilitarian purposes of art. In the mid-1800s, art schools began to open to separate these forms of art from more utilitarian media. This separation continued until the late 20th century.

Things began to change that challenged traditional definitions of art in 1917. Dada artist Marcel Dunchamp submitted a sculpture of a porcelain urinal to a public exhibition in New York City, implying that it was sufficient for an artist to decide something is art and submit it to a public venue, thus challenging art institutions to determine what was and was not considered art. Other experimental forms of art such as conceptual art and minimalism surfaced in the 20th century, and by the turn of the 21st century, more forms of art, such as video art, challenged the traditional definitions of art. Read more
Art exhibition(s)
"The art exhibition has played a crucial part in the market for new art since the 18th and 19th centuries. The Paris Salon, open to the public from 1737, rapidly became the key factor in determining the reputation, and so the price, of the French artists of the day. The Royal Academy in London, beginning in 1769, soon established a similar grip on the market, and in both countries artists put great efforts into making pictures that would be a success, often changing the direction of their style to meet popular or critical taste.

The British Institution was added to the London scene in 1805, holding two annual exhibitions, one of new British art for sale, and one of loans from the collections of its aristocratic patrons. These exhibitions received lengthy and detailed reviews in the press, which were the main vehicle for the art criticism of the day. Critics as distinguished as Denis Diderot and John Ruskin held their readers attention by sharply divergent reviews of different works, praising some extravagantly and giving others the most savage put-downs they could think of.

Many of the works were already sold, but success at these exhibitions was a crucial way for an artist to attract more commissions. Among important early one-off loan exhibitions of older paintings were the Art Treasures Exhibition, Manchester 1857, and the Exhibition of National Portraits in London, at what is now the Victoria and Albert Museum, held in three stages in 1866-68." (Wikipedia, Art Exhibition, 2019). 
21st century
"4 Essential Rules Of 21st Century Learning - Teach Thought

The term "21st century" has become an integral part of educational thinking and planning for the future. Educators and administrators are actively searching for ways to prepare students for the future, and the educational system has been evolving faster than ever before.
Various studies have shown us that rote memorization is not an effective learning strategy, and that teacher-centered classrooms may not be the most efficiently structured ones for student engagement.
However, despite learning about the skills that students will need to develop to become successful in the 21st century, as well as what beliefs about education may be worth hanging onto or throwing away, schools and teachers are left trying to figure out what their role needs to be in the education of their 21st century students." (Teach Thought, 2019)
Art Objects
These interlocking essays uncover art as an active force in the world – neither elitist or remote, present to those who want it, affecting even those who don't. Winterson's own passionate vision of art is presented here, provocatively and personally, in pieces on Modernism, autobiography, style, painting, the future of fiction, in two essays on Virginia Woolf, and more intimately in pieces where she describes her relationship to her work and the books that she loves. ( Jeanette Winterson, 2019).
"Cinema has been called the seventh art
None
It was first described as such by an Italian named Ricciotta Canudo. He described it as a synthesis of three rhythmic arts (music, dance, poetry) and three plastic arts (painting, sculpture, architecture).Film buffs will see this in just about every iteration of the movie as we know it today and as it once was. Even if there is great entertainment in explosions and erotica it is the heightened awareness of our world that seems to be the thing that most draws an audience to the big screen and back again for more. While the definition of the seventh art came out of Italy, its strongest and most expert practitioners are the French (Despicable Me and Despicable Me 2 were made by a French company in Paris)." The News
Pedro Costa is a Portuguese filmmaker, whose remarkable body of work includes Casa de lava (1994), Where Does Your Hidden Smile Lie? (2001), and a series of films that take place in the now razed Lisbon neighbourhood of Fontainhas: Ossos (1997), In Vanda's Room (2000) and Colossal Youth (2006). After a few drinks, it was our pleasure to welcome Pedro back to our studio space at CineCycle to discuss his latest film, Horse Money, which just had its North American premiere at the 2014 Toronto International Film Festival. We talked about the film, some of Pedro's intent (he "says too much"), its production, critics writing about his films, and his thoughts on Jean-Luc Godard.

Video: Pedro Costa Interview - The Seventh Art
Video: How to make a Seventh Art cocktail
---
Back from Fineart to
Site map or Index

---
From the dawn of humanity was the art. Today Fine art - Abstract art - Contemporary Art - Informs and Inspires - Write a Post About Art in Your Culture!
Yes please, I would appreciate If you write about and share your thoughts about contemporary art, abstract art and fine art in your country, state, city, region, block, neighbourhood etc. Write about it in general or a specific story about It! Share it with the visitors and the world.

Your story will appear on a Web page exactly the way you enter it here.

TIP: Since most people scan Web pages, include your best thoughts in your first paragraph.
---