- fineart -

"In European academic traditions fineart is art developed primarily for aesthetics or beauty, distinguishing it from applied art"

---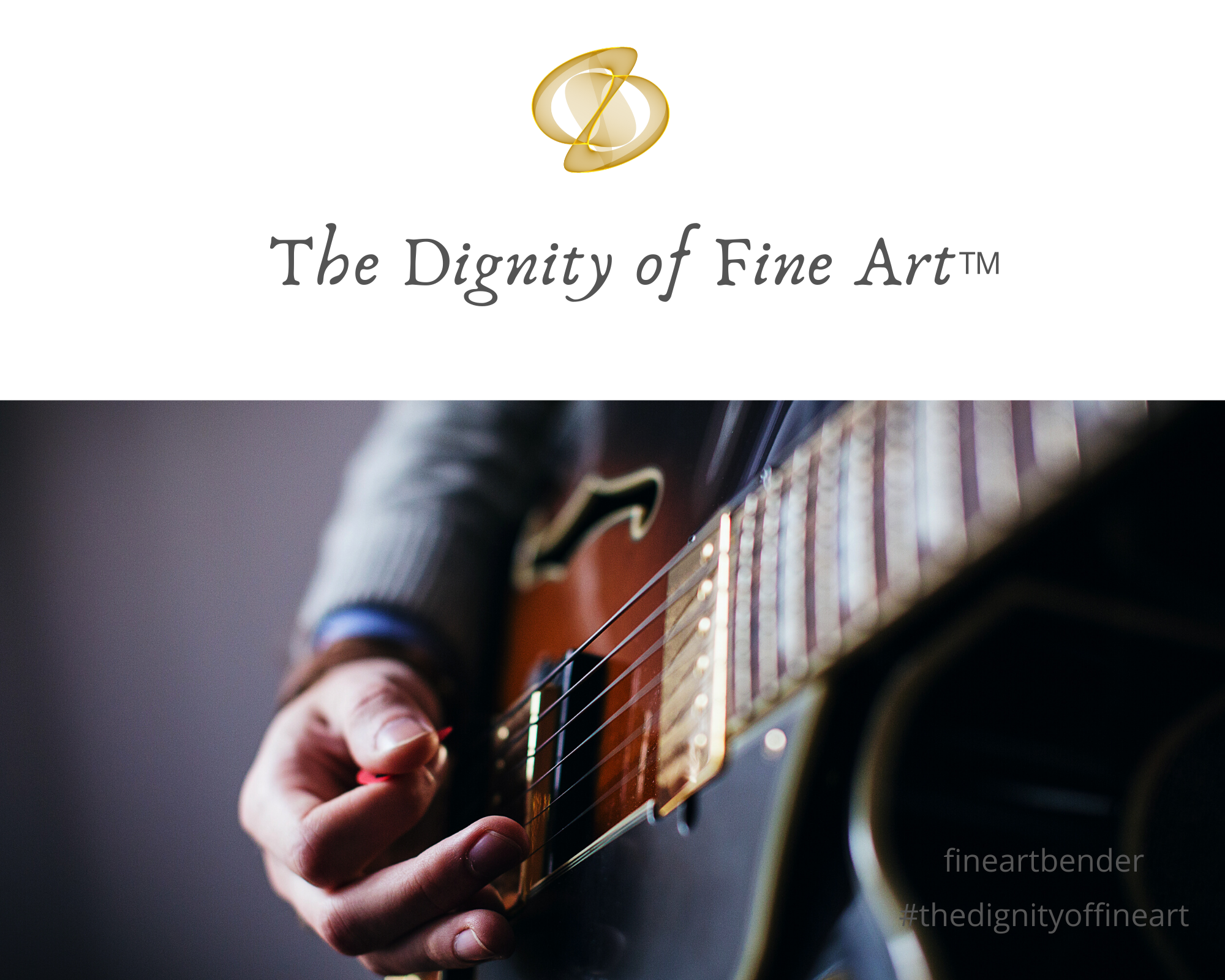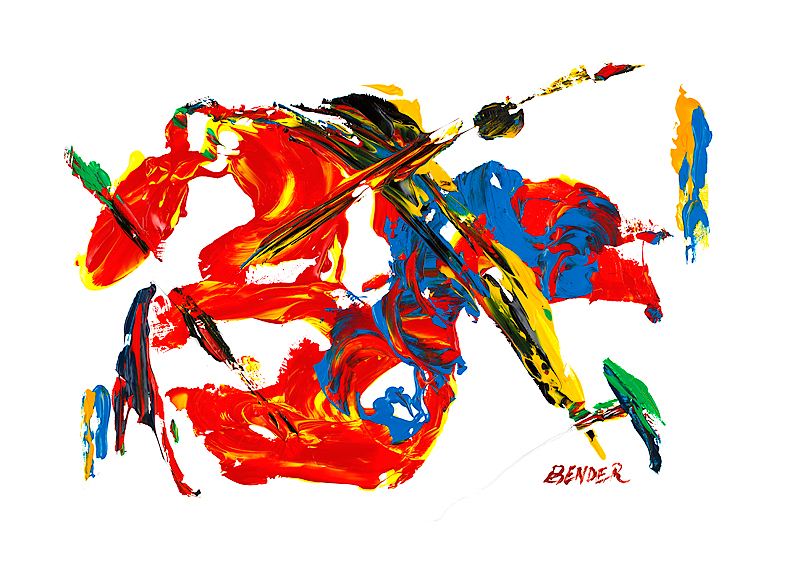 Fineart - a Definition
"In European academic traditions, fineart is art developed primarily for aesthetics or beauty, distinguishing it from applied art, which also has to serve some practical function, such as pottery or most metalwork.
Historically, the five main fine arts were painting, sculpture, architecture, music, and poetry, with performing arts including theatre and dance. The old master print and drawing were included as related forms to painting, just as prose forms of literature were to poetry. Today, the range of what would be considered fine arts (in so far as the term remains in use) commonly includes additional modern forms, such as film, photography, video production/editing, design, and conceptual art." (Wikipedia, fine art, 2019).
Opera | Politics | and European Culture
Fineart | OPERA
The Italians who invented the opera were looking to recreate the theatre of the ancient Greeks—dance, music, words, and spectacle in the setting of a communal festival. The fact that song can unlock strong emotions has been key in the ability of this form of art to speak across national and linguistic boundaries.
Video: Prof Axel Körner - Opera, Politics and European Culture
Over time opera has become associated with European culture. The way it is created and performed are a prime focus of a nation's cultural identity, but at the same time, one that communicates internationally. Although an opera house belongs to its town and region, it is visible to the world.
Opera is a total art form which joins drama, poetry, singing, plastic arts and sometimes dance. In each work, all the components of opera combine their expressiveness, and this makes a performance an extraordinary show. It monopolizes the hearing, sight, sensibility and imagination of its audience, where all human passions are at work.
The script of an opera can be an original creation, sometimes written by famous poets and novelists, but often it is an adaptation of novels, tales or plays. The subjects developed vary—craving for power, infidelity, forbidden love, revenge, ancient myth, war, or historic events.
With these subjects, opera exists in a world where human passions explode. Often the plot has to do with love, tragedy or death. Many times, the characters are torn between what they feel and duty, face extraordinary situations and are carried away by heightened feelings
This burns them and leaves them to commit acts of violence and sometimes to death. In opera we find courage, enchantment, love at first sight, suicide and murder. The endings find people punished for their crimes, others find redemption or are stricken with remorse, and sometimes there is a happy ending.
Art affects our perceptions and emotions. We are not merely animals because of our ability to perceive and then respond with emotion or reason. We don't just react to stimuli, but we take information through our senses and process it in different ways.
In this way we change by what we are exposed to—what we see, what we hear, and what we feel. What we see and share on an everyday basis can have a great effect on us, so art can have a radical effect on our emotions and reasoning process. Art in all its forms—music, literature, drama, visual art—enters our perception and the memories become permanent.
In the beginning, our brains were programmed to use this system. As humans, our survival and our abilities to develop and learn all depends on our receptivity to stories and how various ideas are presented. The human brain learns how to speak a new language, follow maps, follow instructions, learn emotions and be more empathetic. Art takes all the above skills to a whole new level. Art can really inspire us and change the way we think.
Do you know what our minds are full of? Memories and personal affinities. Take one piece of art and show it to 100 people. Each mind is going to react differently to that one piece of art. When looking at the art, one individual may feel inspired spiritually, while the next may pick up some negativity from it. It is also possible for another individual to feel indifferent. There is no denying the fact that people are complicated, and our opinions will always vary.
Some artists create to express their perceptions or emotions, while others attempt to change our emotions. Rivera created heroic murals in order to inspire people to see their life as important and to inspire each individual to fight for the justice of all people.
As we see fine art is something that feeds our souls. It inspires us. It allows to think critically. And more importantly, it has a powerful effect on cognition and mind/body. Fine art is for everyone!
Video: RETNA: From Graffiti To Fine Art | A Kennedy Center Digital Stage Original
"Something wants to come out." In this intimate portrait, RETNA talks about his creative process and the dynamic career that's led to collaborations with Justin Bieber, Louis Vuitton, and now, Washington National Opera.

Oil on canvas
Oil painting | Description, History, & Facts
"Oil painting, painting in oil colors, a medium consisting of pigments suspended in drying oils. The outstanding facility with which fusion of tones or colour is achieved makes it unique among fluid painting mediums; at the same time, satisfactory linear treatment and crisp effects are easily obtained. Opaque, transparent, and translucent painting all lie within its range, and it is unsurpassed for textural variation.

Artists' oil colors are made by mixing dry powder pigments with selected refined linseed oil to a stiff paste consistency and grinding it by strong friction in steel roller mills. The consistency of the colour is important. The standard is a smooth, buttery paste, not stringy or long or tacky. When a more flowing or mobile quality is required by the artist, a liquid painting medium such as pure gum turpentine must be mixed with it. In order to accelerate drying, a siccative, or liquid drier, is sometimes used. (Encyclopaedia Britannica, 2019).

Acrylic on Canvas
Acrylic painting
"Acrylic painting, painting executed in the medium of synthetic acrylic resins. Acrylics dry rapidly, serve as a vehicle for any kind of pigment, and are capable of giving both the transparent brilliance of watercolour and the density of oil paint. They are considered to be less affected by heat and other destructive forces than is oil paint.
They found favour among artists who were concerned about the health risks posed by the handling of oil paints and the inhalation of fumes associated with them. Because of all these desirable characteristics, acrylic paints became immediately popular with artists when they were first commercially promoted in the 1960s. Notable 20th-century artists who used acrylic paint include Pop artists Andy Warhol and Roy Lichtenstein, Op artist Bridget Riley, colour field artists Mark Rothko, Ellsworth Kelly, and Barnett Newman, and British artist David Hockney.(Encyclopaedia Britannica, 2019).
The Fine Art Society
"The Fine Art Society are art dealers based in London and Edinburgh. Established in 1876, the gallery is one of the oldest fine art dealers in the UK, and has historic links to many of the most influential British artists of the 19th and 20th centuries. Currently based in Michelin House, South Kensignton, the London branch of the company, specializes in British art from 1900 onwards, providing valuations and private treaty sales to collectors from around the world. Similarly our Dundas Street branch in Edinburgh's New Town, specializes in Scottish art from 1700 onwards." (The Fine Art Society, 2019).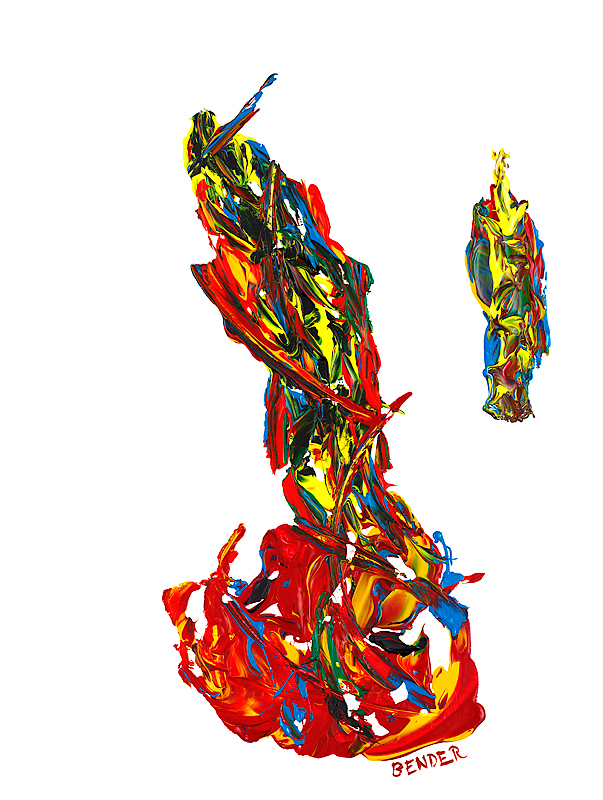 Arts and Society
"ARTS AND SOCIETY is a global movement of artists and of projects that aims to gather creative and artistic projects from around the world, using the Arts, culture and creativity to impact society in all issues or matters of life.
Arts, Cultures and Creativity are fundamental tools in education, in learning, in improvement and in innovation, in resistances and in the fight against ignorance, collaborating with scientists, educators, scholars, and ecologists towards a global change." (Arts and Society; CO-Founders; ICPHS, UNESCO, GCAC, MÉMOIRE DE L'AVENIR, 2019).
Mosaic as FineArt
Mosaic, are made from small pieces of glass and stone called Tesserae. It is also a very common form of fine art and very well celebrated. The artist who performs this kind of art is called a mosaicist. The most famous mosaic is that of Christ Pantocrator found in the Hagia Sophia in Rome. 'Mosaic Art Now', 2019, are talking about Post-, Neo-, and Non-Mosaic and ask a couple of relevant questions. Let us take a look at Mosaic Art Now.

Video: Mosaic Art
Calligraphy as Fine Art
This form of fine art involves using fancy lettering to bring out aesthetic beauty. . "The Art of Calligraphy Writing in Modern World. What need does calligraphy still posses in the digital age", (Art Fuse, 2019).

Panel Discussion, "Calligraphy as a Fine Art," from The Grolier Club on Vimeo.
The art of sculpture
is forming a three-dimensional form of art that is tangible. Most sculptures were larger than life, but also small ones are found in some periods of art. Conceptual art, architecture, theater and dance are also considered to be part of fine art. The definition of the word fine art is therefore varied, and it depends on the intended purpose. Lucy Bleach, Head of Studio (Sculpture) let us know; "Contemporary Sculpture is a truly inter-disciplinary practice. Artists explore an incredibly diverse range of materials, processes and approaches to realise exciting and powerful modes of practice." (School of creative arts, University of Tasmania, Australia).

Video: Optical Glass Sculptures by fine art glass artist Jack Storms - The Glass Sculptor
The Relation Between Music and Painting
"The environment we experience influences our creative process. When we experience variations in lighting, colors on the walls, different smells, and different types of sounds, they evoke different feelings within us and in turn these sensory experiences invade our creative process. The sensory effects of music affects our painting process; I distinctly see how music plays out in my art and in the art of my students." Meghan Norton, online education manager of (Artists Network, 2019). 

Video: MUSIC PAINTING - Glocal Sound - Matteo Negrin
This leads us to the obvious connection between painting and other categories and genres within the art field. For example; "In the 60s artists and musicians teamed up with dancers and theater people to create happenings. John Cage, Robert Rauschenberg, Merce Cunningham and many others combined art-making and music making (in the case of Cage, no music! ) A fascinating time to look at how these collaborations set the stage for post modern art." (Incredible art, 2019). Making art, make meaning and connection - incredible arts.

Video: 100 Famous Painters and Their Studios | Learn From Masters - 2 years of existence (HD)
Depicting Society Accurately
Although many of the newer forms of art are a mixture of different genres, this  form at that time until today is essentially for aesthetic purposes.  A purpose of  the work of some of the artists was to also capture society accurately. Here you can learn more about: "What is fine art degree?" Other interesting questions: "What can I do with a fine art degree?" or "How much does a fine artist make?"

Video: 500 Years of Female Portraits in Western Art
The Arts Society
"We believe that the arts have the potential to enrich peoples' lives. That is why we create opportunities to discover and support the arts of yesterday, today and tomorrow, wherever you are. Our grants support the development of skills in the arts and heritage." (The Arts Society, 2019). 

Art in International Relations
"Art can leave an impact on international politics by offering inspiration and perspective to relations between peoples of different nations and life experiences. It can furthermore "re-enchant" the world as humanity faces many critical challenges, such as threats to peace and security; widespread and massive violations of political, civil, social, and cultural rights; and the deterioration of the biosphere.
The most direct and easily perceptible contribution of art to international relations is of an instrumental nature, where art is deliberately used to obtain certain objectives such as awakening a sense of patriotism, or stirring people's emotions to take action against a perceived problem. Art also has an extrinsic value in international relations, where the knowledge, ideas, inspirations, and sympathies of international political relevance that can be derived from a work of art by the discerning reader, listener, or observer." (Oxford Research, International Studies, 2019).

Video: International Relations, an Introduction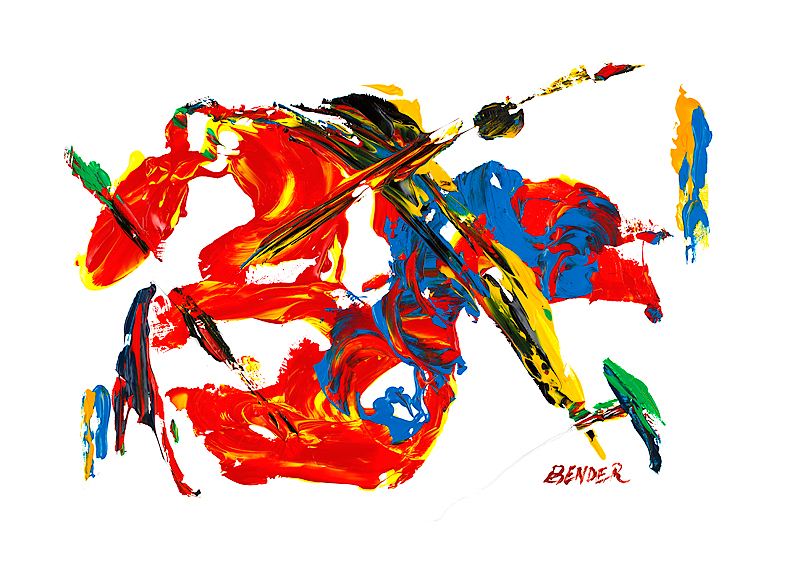 "Institute for Cultural Diplomacy inc. (USA)
Founded in 1999 in the USA, the Institute for Cultural Diplomacy inc (ICD) is an international, not-for-profit, non-governmental organization with headquarters in the USA and in Berlin (since 2003).
The ICD understands that in an increasingly globalized world, in which people are able to travel and exchange information faster than ever before, the globe is becoming more integrated and there is a growing interdependency between nations, communities and individuals.
As a result, successful  intercultural interaction will undoubtedly become a major challenge for international relations in the 21st century.
In this regard, the ICD believes that inter- and intra-cultural relations can be strengthened and maintained through constant and on-going dialogue and exchange. These, in turn, lead to a better understanding and greater trust between nations and communities, prevent misunderstanding, improve communication and cooperation and help to reduce the likelihood of socio-cultural conflicts and disputes." (Cultural Diplomacy.org, 2019)

Fineart and the evolution
In this fine art area of art-categories and genres, at first we find fine art and the evolution ahead to contemporary art as well as from art history and its wonders, which dates way back around 10,000 – 1,000 B.C. as evidenced by sculptures, cave and rock paintings of our long gone ancestors. It would normally depict animals and human-like forms or outline of the primitive man equipped with arrows and spears, at a time when hunting was considered the primary source of food and essential for survival. Art has progressed from this primitive period and it would not take long before more sophisticated styles were introduced.

Have A Great Story, Experience or Perspective About This Topic?
Leave your comments here and Share it with visitors from 50 registered countries! Share it!
---
Forward from Fineart to
Fine-arts
Site map or Index

---